Radisson Hotel Kathmandu have participated on Gout de France / Good France event this year, organized by the Embassy of France.
The executive chef Utpal Kumar Mondal is all geared up to showcase his French expertise using the locally available products. The program is commencing on 21st March 2018, Wednesday at the Olive Garden Restaurant.
Anu Parajuli, Assistant Manager Sales & Marketing expressed on the press conference of good France event that the French gastronomy is one of the most preferred and exquisite cuisine in the world. Mastering the French gastronomy makes an individual know about the sophistication of French cuisines knowing basic technique and savoring every bite of food.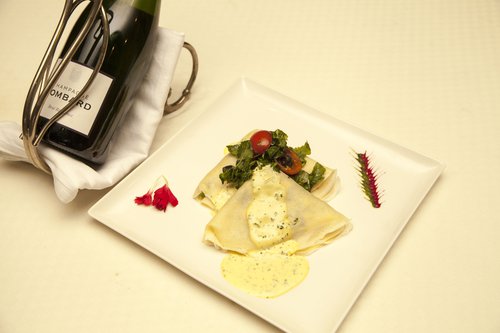 According to a press release issued by Radisson Hotel Kathmandu, for the authentic taste of France for this good france event, head to Radisson Hotel where guests can experience the real taste of Parisian "poulet a'la kiev".
Exquisite delicacies in the menu includes: French onion soup, Smoked salmon mousse on blinis, Chicken ala kiev, Broccoli and corn crepe with gorgonzolla sauce and apple tart.
Gout de France Date: 21st March 2018 Time: 6 pm onwards Venue: Olive Garden, Radisson Hotel Kathmandu Price: Nrs. 4000 + Taxes including a glass of French Wine Entertainment: Live Piano Performance