"Do people even know what Alzheimer's Disease (AD) is?" This was one of the main questions put forth by Pramila Bajracharya Thapa, Founder of Hope Hermitage Nepal (HHN), at the movie screening program and panel discussion at Hall 3 of Big Cinema Hall, Kathmandu, to sensitize audiences on AD, and care for the elderly suffering from AD and dementia. HHN facilitates, cares, supports, and motivates senior citizens to live a healthy and fulfilling social life.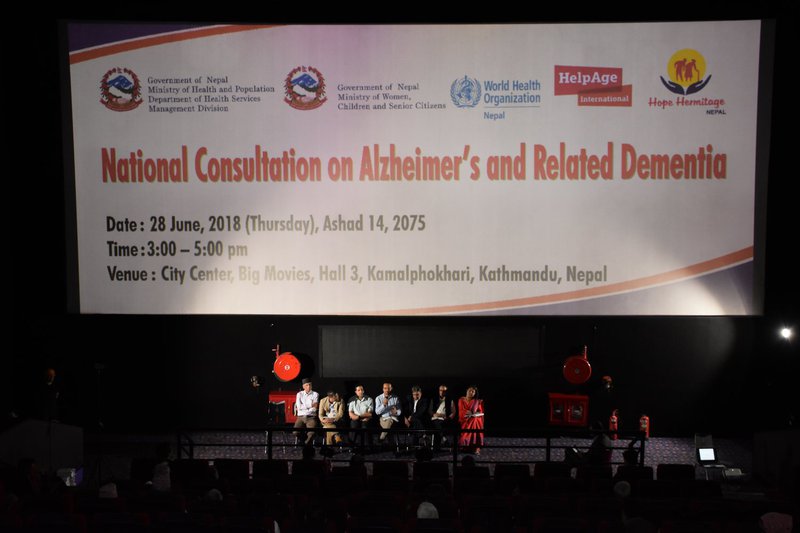 AD, an irreversible chronic neuro-degenerative disease, is the major cause of dementia, which gradually leads to the loss of other cognitive functions. The most common early symptom is short-term memory loss, and can include problems with speech, language, movement, orientation, mood swings, motivation, self-care, and behavioral issues.
According to a press release issued by WHO,the one-day national consultation with non-commercial, movie screening and panel discussion was organized by Ministry of Health and Population (MoHP), Ministry of Women, Children, and Senior Citizens (MoWCSW), HHN, and HAI, with support from World Health Organization (WHO) – Nepal, and saw the presence of honorary members from the ministry, medical professionals, teachers, students, AD patients, senior citizens, NGO representatives and film personalities such as veteran comedian and actor Madan Krishna Shrestha.
HHN estimates that there are 2.5 million elderly inhabitants at present in Nepal which is steadily growing. The Alzheimer's Disease International estimates that there is 78,000 people with dementia in Nepal in 2015, 1,34,000 in 2030, and by 2050, the numbers will increase 2,85,000.
The English feature, Life Flows On, produced and directed by Vishaal Nityanand and starring veteran Tom Alter, was dedicated to the psychological and emotional challenges faced by AD patients and their loved ones. "Theatres usually show dumbfounding movies, but today we saw something special and informative", stated Nirmal KC, President of Tewa (an NGO supporting women to transform discriminatory policies and practices), while Thapa added, "This approach of film screening and discussion prepares us by illustrating the daily lifestyle of dementia patients and their caretakers, which is often hidden, not spoken, and/or ignored in Nepali society."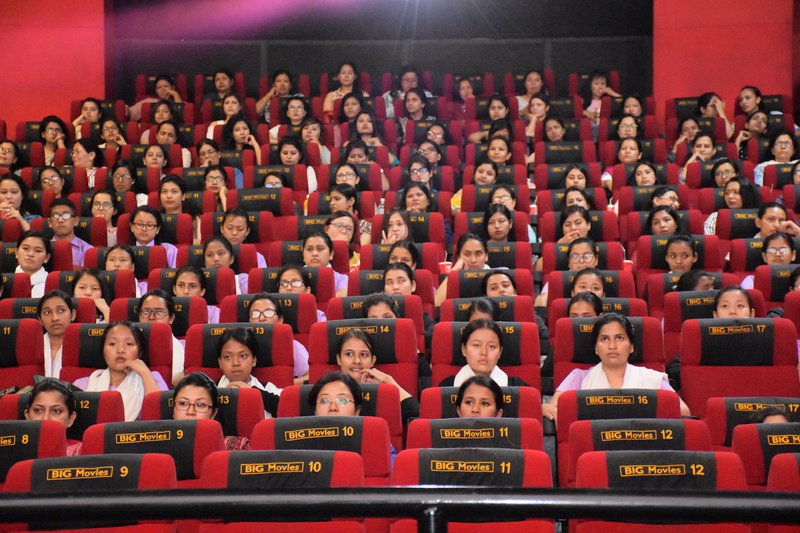 The screening was held for two groups – teachers and students, and medical professionals. "Dementia and AD is not in my school curriculum" states 17-year old Yunish Rai, who had just completed his A-Levels from Orient College. The movie was an eye-opener for him, while 20-year old Ashmita Karki who did study AD in her nursing curriculum stated, "What I had in mind was all theoretical. I got to learn nuances from the movie."
"AD is still a new term in Nepali society, and there is no word for it in the Nepali language", states Shakuntala Prajapati, a teacher from Bir Hospital Nursing College, and adds that the symptoms are still taken to be a normal part of ageing. She elaborates that more discussions are required to change policies.
The panel discussion with prominent stakeholders in AD was the highlight of the event. PanelistsDr. R. R. Panthee (Management Division, Department of Health Services, MoHP), Dr. Kedar Marahatta (Mental Health Focal Point at WHO – Nepal), Dr Nidesh Sapkota (Professor and Geriatric Psychiatrist), Dr. Ramesh Kandel (Geriatric Medicine Physician in Patan Hospital), Pradesh K. Rai (Program Representative for Nepal, HAI Nepal), Krishna Murari Gautam (President of the Aging Nepal), provided significant, new information, and answered queries on improving care and support services for people with AD and dementia, and their loved ones.
The discussions led with the subsidies of one lakh to be received by AD patients and how there was room for improvement for the patients to access it, followed by recognizing the profound help provided by the caretakers and the care that needs to be given to caretakers themselves. Akshya Prasad Gautam, senior administrator from KIST Medical College, also stressed that more trained staffs were needed. The panelists agreed, and Dr. Kandel stated that the formation of many other geriatric hospital and wards is about to happen in various provinces. Medical professionals also recommended that scholarships for geriatric students could be facilitated to increase geriatric doctorsin hospitals.
Parallels were drawn from the movie. "Emma is me. I was as helpless as her", Gautam elaborated, referring to the main protagonist of the movie whose father suffers from AD. Gautam drew the parallel stating that when his father was suffering from AD, there was no one who could understand their troubles or even listen to them. He further states that there wasn't any training provided to caretakers, and emphasized, "We need more trained human resources than funding."
Potential collaborations also formed on the event. "To address the gamut of the problem, let's make a Nepali film", suggested Rajendra Bahadur Shrestha, from the Rotary International, and stated that Rotary International has the funds to make it possible with the help of the Ministry.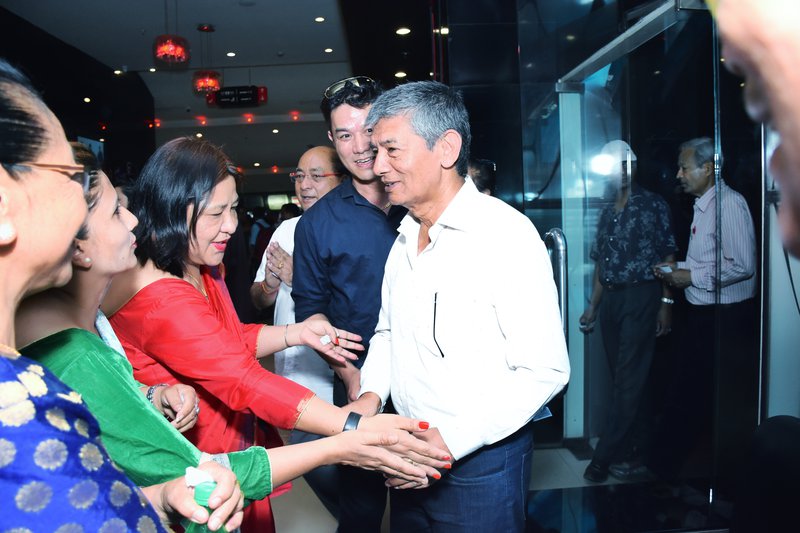 Panelists stressed that dementia is not a part of ageing, and not a death sentence. Dr. Marahatta closed the event stating that training on identification and screening of dementia along with other priority mental health conditions has started from few districts, and that WHO website also has an Support link that provides more information on how to take care of AD patients and themselves.
AD and dementia were also agreed as a public health priority in the recent 71st World Health Assembly at Geneva, and endorsed the Global Action Plan on the Public Health Response to Dementia (2017-2025). WHO would now follow-up with the member states with various indicators on their action plans with the disorder.
An optimistic note for a better future for AD patients, and their caretakers, was set.