Conseil European Pour la Rechreche Nuclearie/European Council for Neuclear Research (CERN) handed over consignments of equipment and computers to Kathmandu University amid a function in Geneva.
According to Permanent Mission of Nepal to the United Nations in Geneva, the computer equipment includes 200 computer servers,12 network switches will be used in setting up a high performance computing facilities in Kathmandu University. This will help in building base for fundamental research and development in science and technology in Nepal.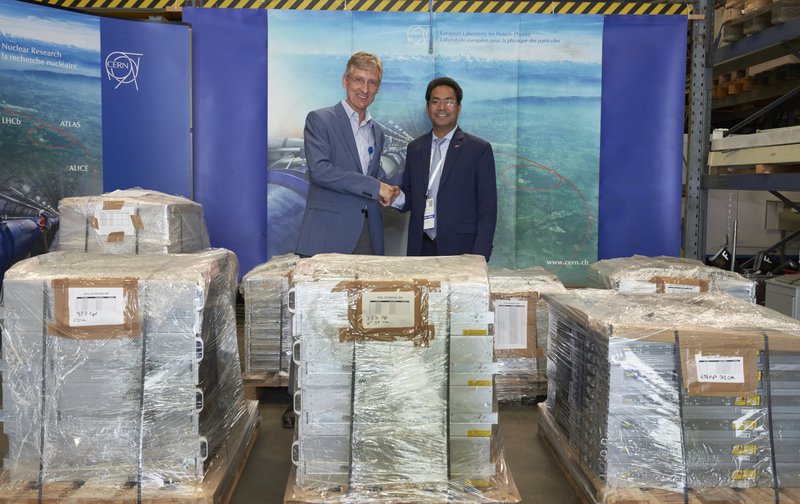 This is a major cooperation since signing of the agreement between Nepal and CERN in September 2017. Kathmandu University Organize International Particles Physics Master-class with scholar from CEREN in December 2013. On behalf of Mission, Minister/ Counselor Ram Prasad Subedi attended the handover ceremony. CERN has also been providing fellowship to science teacher and students for higher studies in physics.