Chief of Mission IOM Nepal Paul I. Norton said that migration is a complex issues which includes several factors and migration policy making has become one of the most debated and crucial areas of public administration.
Addressing the opening session of Migration Governance Indicators (MIG) project validation meeting in Nepal, Paul said that MGI helps country like Nepal incorporating migration into its national development strategies.
Participated by high-level government officials, representatives from Nepal's development partners, experts, civil society members and media, IMO experts shared the results and findings of MGI assessment in Nepal.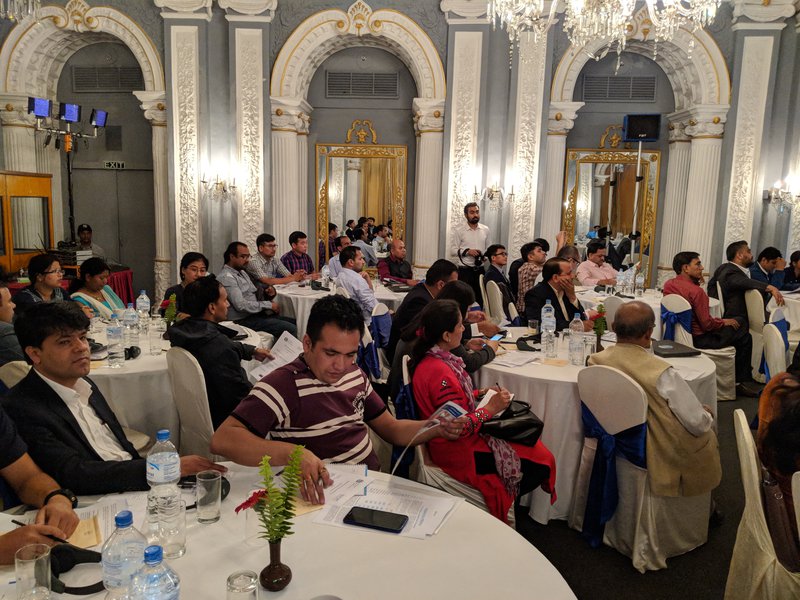 Joint secretary of Ministry of Labour, Employment and Social Security Ram Prasad Ghimire said that MGI Assessment results is very important for Nepal to prepare evidence based policies and strategies. Under the findings of the assessment, the ministry has already take steps to control the fraudlent activities. "This MIG finding will greatly help Nepal to improve governance," said Ghimire.
Lucia Gonzalez, IOM Global Migration Data Analysis Center, highlighted the importance of MIG indicators and its use in policy making. She also highlighted how SDGs incorporated migration as important goals.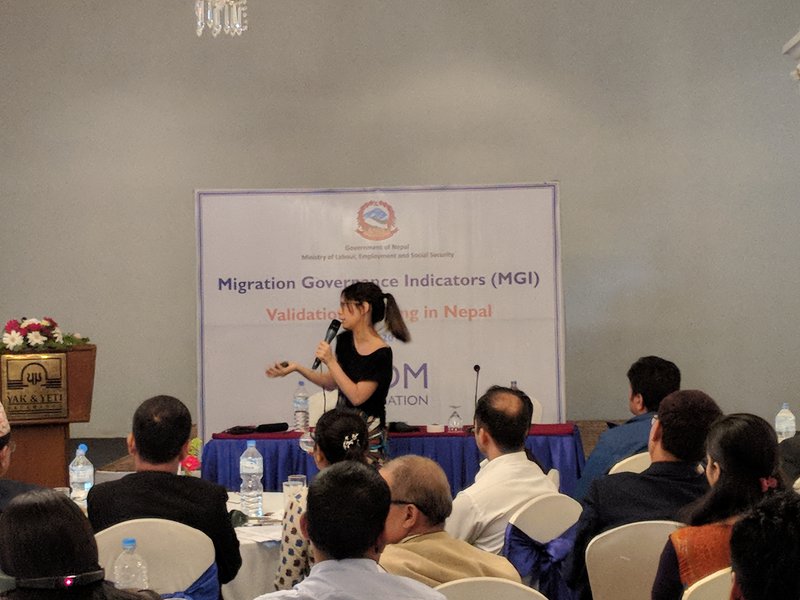 In his closing remarks, joint secretary of Ministry of Labor, Employment and Social Security Krishna Prasad Gnawali thanked IOM for supporting Nepal government to MGI project. "The government will use MGI to prepare future policies and strategies.