Why did you start Malla Hotel?
I left to India with my father after he had resigned as the Prime Minister of Nepal. After the demise of my father, I came back to Nepal to do something in my own country. During that time, there were only two good hotels in Kathmandu and tourism being the new budding future growth of the world, I decided to go for it. This is my own choice. I wanted to utilize my education and decided to open the hotel. My husband strongly backed my decision to open the hotel. My mother also supported me. I opened The Malla Hotel on 26th November 1975 with 75 rooms. As I was very new to this business I preferred to go in a small way. After the success of the hotel, I branched out and opened Malla Travels & Tours in November 1978, Malla Treks in July 1990, and Malla Resort in November 1993. After having completed these ventures, I then started my expansion and completed refurbishing of The Malla Hotel which finished in 1995.
As all hotels were either in Nagarkot and Dhulikhel, why did you go to Tikabhairab?
As for Malla Alpine Resort, even though there was Dhulikhel where all relative infrastructure were already built, I decided on the remote and very pristine area of Tika Bhairab with a magnificent view of the whole Himalayas. The reason being I wanted to diversify into a new area, which was untouched and not clustered. My business has been growing satisfactorily over the years and I hope to do so in the future.
How do you describe Nepal?
Nepal is a male-dominant society and there is a very difficult situation for women to survive as independent individuals. Being a woman is the most difficult in a Rana family. She has to face many barriers to engage in public life. However, I have been living the life of my choice. Of course, the cost to live against the wishes of family and relatives is very high. But I don't care.
When did you first visit Nepal?
I left Nepal in a bronze palanquin on 21 February 1948; I paid my first visit to Nepal with my father in 1955 in Dakota 3 plane at the invitation of Late King Tribhuwan. Despite the offer of King Tribhuwan, my father rejected to live in Nepal saying that he would be available for him to advise whenever necessary.
How do you think of Late King Tribhuwan?
King Tribhuwan was a very nice man. King Tribhuwan has had a high regard to my father. My father allowed King Tribhuwan to marry his daughters to Indian princes. Since a long time Ranas had not allowed the Kings to marry their daughters in India. As King Tribhuwan had seen miserable conditions of princes married to Ranas, he declined to marry his three daughters to Ranas in Nepal. Tribhuwan and Mahendra were kind to my father. It is unfortunate that sycophants destroyed monarchy in Nepal.
How do you see your father?
My father was a liberal minded person and dedicated to offer education to women. Although he had to fight tooth and nail with his nephews Mohan Sumsher and Babar Sumsher to implement his reform agenda, he never lost hope. He strongly held the view that Nepal needs to liberalize the political system while making the people powerful. At the request from my father, Indian Prime Minister Jawaharlal Nehru sent two constitutional experts from India to draft the constitution. Constitutional experts and politicians Sri Prakash and Dr. R.U. Singh came to Nepal and drafted Government of Nepal Act.
Why did he left?
Failing to convince other Ranas, he left the country to live in India. He warned all Ranas that their old system could not last long given the independence of India. He always told me that he avoided the most heinous crime of Gotra Hatya (murder of his own blood relations) to remain in power.
How do you see the destruction of our heritage sites?
I am very frustrated to see the destruction and demolition of our heritage and culture sites. Almost all Rana Palaces, which are parts of Nepal's history, are on the verge of collapse and many palaces were destroyed following the earthquake without understanding their cultural and religious essence. Bagdurbar, Thapathali Durbar and Lalita Nivas -- all are destroyed. There is no heritage. Had they protected the front portion? Religion, culture, palaces are architectures are our heritage. We have to retain them to prove ourselves as Nepali.
How do you feel about life now?
I have been walking lonely. When you are younger in age, you will have a lot of friends. However, once you are in the top position you are virtually lonely.
Who gave you Maharajkumari Title?
Actually, the title of Maharajkumari was given by Indian Prime Minister Pandit Jawaharlal Nehru when we were in New Delhi on an official visit. When my father introduced me, Prime Minister Nehru promptly called me Princess. After that everyone started to address me as Maharajkumari. Even King Birendra decorated me with Gorkhadakchin Bahu officially recognizing me as Maharajkumari. I have been receiving all the invitations in my home address Bishalnagar with the title of Maharajkumari.
How do you see your investment?
I am proud to say that I have invested my money in Nepal. Other Ranas invested in India and I bought my money back selling my property in India to invest in Nepal. I don't have any regret over my decision. I firmly stand on my decision to invest in Nepal in tourism sector. Of course, there are difficulties but there is satisfaction as well when you see generating employment for Nepali, paying tax and generating foreign currency. The decision to open the hotel is so far my best decision. I received tremendous support from government officials and all concerned in the whole process.
Have you received support to start Hotel?
All my uncles, nephews, brothers, brothers in law and relatives were against my idea to invest in Hotel sector because it involves risk. Except my mother and husband, I received hostile advices. Everyone was opposed to my decision. They questioned my ability saying that how this little girl can do such a business. I am really glad that officials in different governments supported me. When I started the hotel, there were just 75 rooms and now we have 175 rooms. On 26 November, 1976, I laid down the foundation of Hotel Malla. My mother had laid down the foundation of the hotel.
Don't other hotel chains offer joint venture with yours'?
Several chain hotels like Sheraton, Taj, and Oberio also contacted me for joint venture. I decided to do this venture on my own. I always take decisions alone. What I know is we either sink or swim. I am very much impressed by a famous poem of Rabindranath Tagore Yekta Chalo (walk alone). If you are born alone and die alone, nothing is difficult to live alone.
How do you see your decision in the present context?
What I can say is that my decision which was based on my conscience was absolutely right. This venture gives me my own personal identity in society. People see me as a chairman of Hotel Malla. This is a great personal achievement.
Why did you start with 4 stars?
I am a pragmatist and realist person. Instead of building five stars, I decided to start from 4 stars. My idea was to start from small and expand it later. Although I decided to start small, I constructed the basement to be strong, looking for future expansion. When I started the construction with heavy investment in ground and basement, many questioned me. I had simply replied to them with a who-knows about the expansion in the future. I believed that Lord Pasupatinath had given me that vision. I invested heavily in the basement to raise building up to five stories. Had not I laid such a strong foundation, I would not be able to expand the hotel to the present shape.
Instead enjoying the life within your own property, why did you invest in Hotel?
At a time when many Ranas sold their palace property, I have utilized a piece of land which I bought paying the market price to a dump yard. I am proud to say that I have not seen any Rana who brought their property from outside to Nepal. I am the only one to bring back my assets from a foreign country to Nepal. This is the difference between me and other Ranas.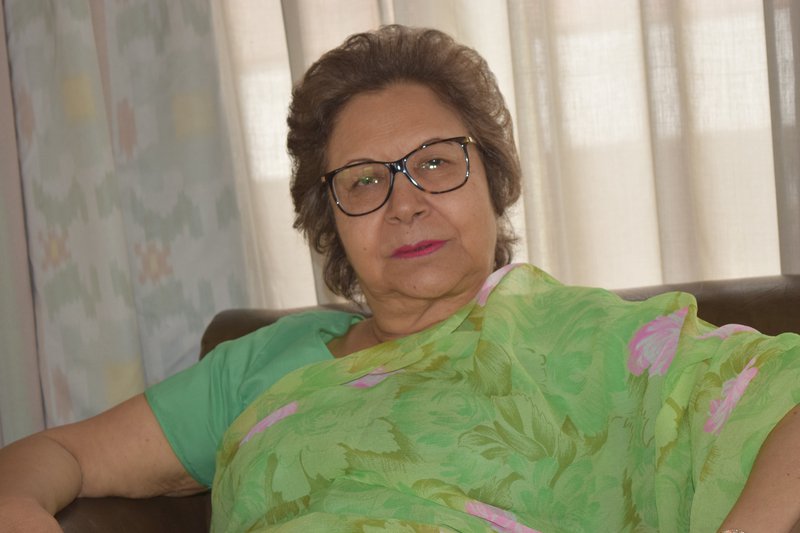 What inspired you to go for this venture against all advice?
I am a rebel and I rebelled against all odds and traditions. I don't have a doubt about that. I left Nepal as an infant and returned in my teens. There was no space for my views. My relatives did not tolerate my liberal views and perceptions. They still see me as an egoist. With property, my relatives were enjoying life. I decided to face challenges.
What other contributions did your father make?
My father was the first person to bring democracy in Nepal. My father deserves the claim to get the title as the father of democracy. Although his tenure was short, he took all steps to liberalize Nepali society and power. My father's other contribution was women's education. He held the view that women's education is a must to transform the society and country. This is the reason he established Padmakanya College and Padmakanya School. There is need of equality in education.
How do you see yourself?
I can claim that I am the only Rana to bring back money from outside to Nepal. All the Ranas sent their money outside the country. I had clear a vision about my future. I stayed 18 years in India and United Kingdom. I determined to come back to Nepal. I always feel a sense pride as a first class citizen. I would find it difficult to read when I came to Nepal. I can speak Nepali. I decided to come back to Nepal to live as a first class citizen instead of living as a second class citizen in a foreign country. I chose to work with Nepali and Nepal where I feel proud and people respect me. There is a vast difference between living as a small fish in a big pond and as a big fish in a small pond.
How was the situation when you came to Nepal?
When I returned to Nepal, the situation was unimaginable for me. The society was very conservative and traditional. Most of the women in our families and relatives did not have work. They spent most of their time playing card, napping in bed and attending the parties. I did not like this kind of a dull life. I enjoyed parties and I liked to attend them but I want to utilize my brain for creative things. All my relatives discouraged my idea to start the hotel. Every one questioned my ability and experience in the hotel sector. I told them that I don't need to be an expert to invest as I can hire professional people. When I expressed my confidence, I was termed arrogant. God gives everyone a common sense. As said in Gita, perform duty, don't expect results. I opened the hotel.
What do you have to say about your grandfather Maharaja Bhim Sumsher Rana?
I am proud to say that Maharaja Bhim Sumsher was my grandfather. He also started many reforms in his short tenure. During his tenure, everything was cheaper and people reportedly termed it as Ram Rajya. He also initiated so many reforms in civil service and social system. Although Bhim Sumsher also made many contributions and took reforms, nothing was left to recognize his work as palaces were destroyed. His grandson Subarna Sumsher played a very important role in 2007. However, only a few remembered him for his contributions. Even Nepali Congress has done little to recognize him.
What is important in life, money or education?
I think the most important thing is education. Money cannot compare with education. I have seen many people, including my rich relatives and family members, become paupers. They spent all the money in pleasure. However, I have seen some individuals who grew up in our house and became the prime minister of Nepal and ballooner. Money is required for a comfortable life. However, education is important. If I am educated, I don't need other property and I can survive on my own. I can work on my capacity.
Don't you think money fulfills wishes of people?
If money fulfilled the wish, Babar Sumsher would have died as a prime minister. He reportedly requested Tanka Prasad Acharya to make him prime minister for a day as he would pay as much as the money he wanted. Once an astrologer told Babar Sumsher that his genealogy doesn't permit him to be a prime minister. He offered money to Tanka Prasad to prove astrology was wrong.
How do you see the transformation of Nepal?
Truth is bitter. I don't mind speaking the truth. Nepal's social condition was stable before 2007 as there were systems. However, social order was derailed with more anarchy. As the political situation is unstable, nothing materializes. In our country, people are dying without having medicine. There is no sense in calling ourselves independent without economic prosperity. As a small country, we need to live with neighbors. Our neighbors are strong and we have to give up the policy to play one against another. We need to have friendly relations with our neighbors. This will bring prosperity to the nation.
Did you receive palaces?
There was a tradition among Rana family to marry daughters to India. My father was thinking the same way. Thus, he could not build any palace for me in Kathmandu. The present property of Bishalnagar Palace is the house of my father. The houses which were used by prime minister were called Palace.
How much interest do you have in books?
I am very interested to read books. I am interested in art as well. I prefer to read biography and economics. I read books as much as I can.
How did you buy the land?
I bought this land from Indira Malla, daughter of late Keshar Sumsher. This is known as Rang Mahal. Indian ambassador CPN Singh lived here. KI Singh and BP Koirala also stayed here as prime ministers. This is a very historical place. This is the compound of Keshar Sumsher. This was a party house. Many people laugh on me when I bought this dumping yard. When I bought the land, this was a dumping ground for waste. When I bought the land, the building was crumbling and there were piles of waste here and there.