Nepal Airlines Corporation's (NAC) wide body A33-200 has made its first median flight to Doha last night. With over ninety percent of occupancy in both route, NAC's flight has made a major achievements in Doha destination.
According to NAC's Press release, there were 246 passenger in Doha bound flight and there were 259 passengers in return flight.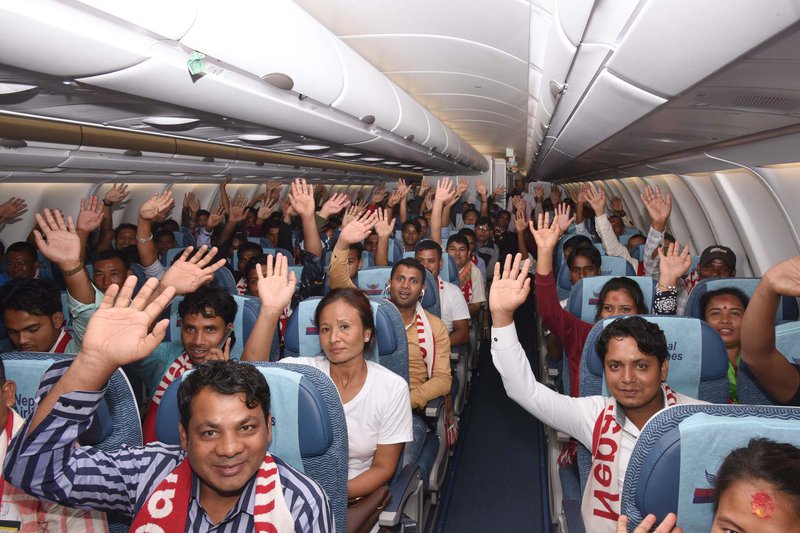 Managing Director Sugat Ratna Kansakar and Deputy Managing Director Ganesh Bahadur Chand were at airport to sea-off the passengers of opening flights to Doha.
"Occupancy of our first flight is very encouraging. We are expecting to receive same response in other routes as well," said Rabindra Shrestha, spokesperson of NAC.