Nepalese population in the UAE has grown by around 80 per cent during the past ten years, which also tells a story about newly-emerging entrepreneurs in the community.
Predominantly comprising of ordinary workers, the community had a very small number of entrepreneurs until a few years ago.
"However, we were happy to learn from the community leaders recently that the number of Nepalese [small and medium] enterprises across the UAE has gone up to around 1,000 (one thousand)," a top Nepalese diplomat told Gulf News in an interview.
This shows that Nepalese are grabbing the opportunities offered by the UAE and growing, said Sagar Prasad Phuyal, chargé d'affaires at the Nepalese Embassy in Abu Dhabi.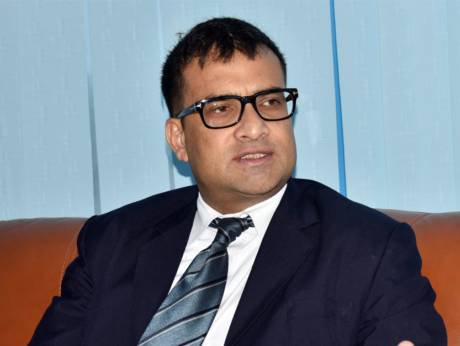 According to the latest official figures, around 225,000 Nepalese expatriates are living in the UAE, [compared to around 125,000 in 2008], he said.
Around 100,000 (one hundred thousand) of them live in Dubai, 50,000 (fifty thousand) in Abu Dhabi and rest of them in other five emirates, Phuyal said.
Most of them are ordinary workers in construction, hospitality, farming and security service sectors.
The gradual emergence of small and medium Nepalese enterprises in the UAE is an inspirational trend in the community, the diplomat said. "They run restaurants [mostly Nepalese cuisine and some Indian], facility management, trading and related businesses across the country."
This growth story proves that the UAE has been a major overseas destination of Nepalese looking for job and business opportunities, Phuyal said.
The air connectivity between Nepal and the UAE has also improved considerably in recent years, he said. When Nepal Airlines, the national carrier, launched daily flights between Dubai and Kathmandu on August 1, the daily flights between both nations have gone up to 12. Himalya Airlines, a private Nepalese carrier, operates two flights a week, the envoy said.
About the UAE-Nepal relations, he said, Nepalese workforce is the key factor now. Although bilateral trade is not significant now, a recent business delegation to Nepal led by the UAE Ministry of Economy has expressed keen interest in investing in organic farming and hydroelectric projects.
The tourist inflow to Nepal from the UAE has also been gradually growing, Phuyal said, although figures were not readily available with him. "People of almost all nationalities [except 11] get a tourist visa-on-arrival."
The citizens of south-Asian regional grouping [SAARC-South Asian Association for Regional Cooperation] can visit Nepal for a month once a year without a visa [except Afghans], Phuyal said.
Figures
80% growth in Nepalese population in 10 years
225,000 — Nepalese population in 2018
1,000 — estimated Nepalese enterprises in UAE
100,000 — Estimated Nepalese population in Dubai in 2018
50,000 — estimated Nepalese population in Abu Dhabi in 2018
125,000 — Nepalese population in the UAE in 2008
12 — daily flights between Nepal and UAE
Photo and News Courtesy: Gulf News