External Affairs Minister of India Sushma Swaraj paid a courtesy call on Prime Minister K.P. Sharma Oli in New York. During the meeting, Prime Minister Oli and Indian Minister Swaraj discussed the matters of mutual interests.
According to a press release issued by Ministry of Foreign Affairs, the Nepali delegation to the 73rd session of the UNGA took part in a series of high-level meetings on the sidelines today.
Prime Minister K.P. Sharma Oli held a bilateral meeting with Alain Berset, President of Switzerland. During the meeting the two sides discussed the matters of mutual interests, including Swiss cooperation in Nepal, as well as other important bilateral and multilateral concerns.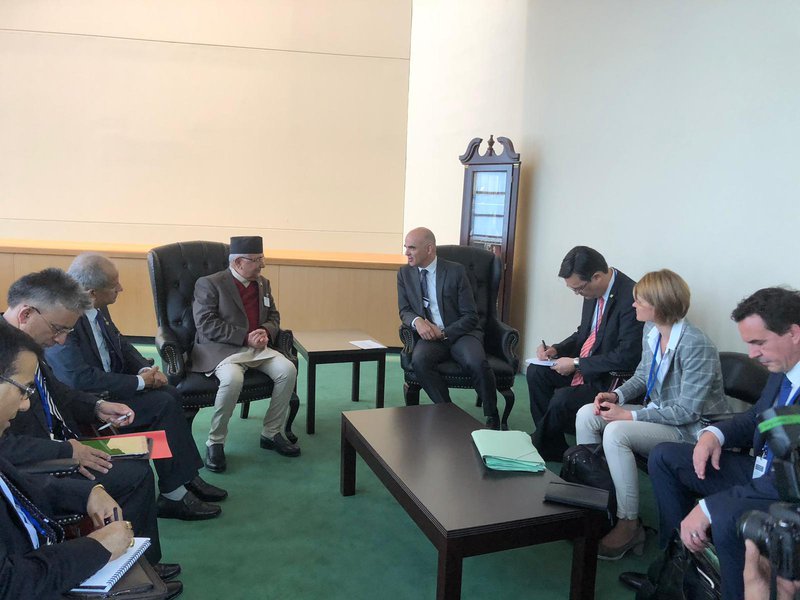 Prime Minister Oli also held a bilateral meeting with Theresa May, Prime Minister of the United Kingdom. The two Prime Ministers, while recalling the centuries-old friendship and excellent bilateral relations, talked about the strengthening of the cooperation in multiple areas, including trade, investment and tourism.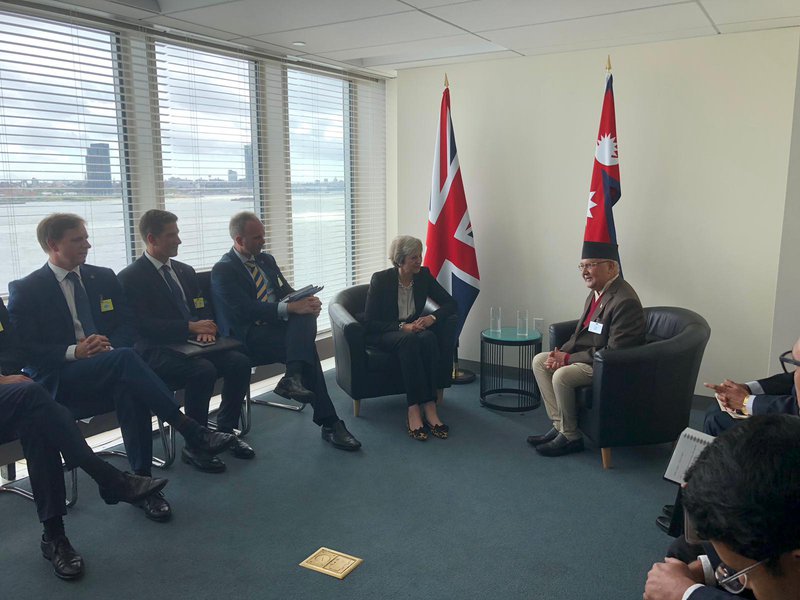 Also on the sidelines, Pradeep Kumar Gyawali, Minister for Foreign Affairs, attended the Ministerial Meeting of the Non-Aligned Movement. In his statement, he mentioned that the "principles of the Movement must inspire Member States towards building a culture of peace". He encouraged all NAM members "to act with solidarity and unite our strength to contribute to the world of peace, while leaving no one behind". Similarly, the Foreign Minister attended the Ministerial Meeting of the Least Developed Countries, highlighting structural constraints of poverty, inequality and unemployment, diverse effects of climate change, natural disasters and internal conflicts as an impediment to the progress of LDCs. Underlining that the development path of LDCs is slow, long and vague, he called for adequate international support measures to complement national efforts.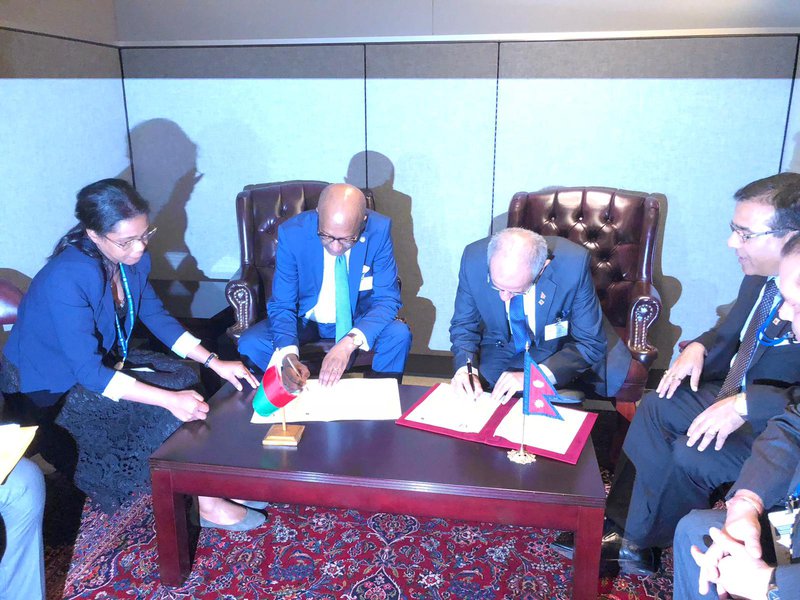 Meanwhile, Nepal and Madagascar have established formal diplomatic relations today. Foreign Minister Gyawali and Eloi Alphonse Maxime Dovo, Foreign Minister of Madagascar signed a Memorandum of Understanding to that effect. With this the number of countries Nepal has established diplomatic relations has now reached 162.
The Foreign Minister attended a reception to celebrate the Independence Day of Viet Nam today. Minister Gyawali also paid tribute to the recent passing away of Tran Dai Quan, President of Viet Nam. He also observed an Exhibit on the Chinese contribution to SDGs implementation, which was hosted by the Chinese Foreign Minister H.E. Wang Yi.
Likewise, Foreign Secretary Shanker Das Bairagi addressed a high-level event to commemorate the International Day for the Total Elimination of Nuclear Weapons. The Foreign Secretary reiterated Nepal's principled position regarding unconditional and total non-proliferation and disarmament, including Weapons of Mass Destruction.