After looking at several assaults, one after another, through parliamentary committees and media houses, Minister for Culture, Tourism and Civil Aviation has publicly opened his mouth saying that various forces are trying to sabotage Nepal Airlines Corporation.
Given the current news trends with one sided information using NAC deal to condemn the airline, minister Adhikary's accusation hints at some people trying to fish in the troubled waters of the recent mayhem.
Although two wide-body A330 aircraft arrived in June, the controversy started just a month ago. With its four new aircraft, this is for the first time Nepal Airlines Corporation has found relief.
At a time when politicized and demoralized Nepal Airlines Corporation has started to revive, the airline faces another assault. Just in a matter of two months, three committees of parliament, including Public Accounts Committee, have already formed a special committee to look after the deal.
In the history of aviation in Nepal, Nepal's own public utility has enough aircraft to start many international flights. However, the concerns of the parliamentary committees are not with overall management and use of aircrafts but with the issue related to deal.
Following the restoration of democracy in 1990, Nepal Airlines Corporation remains one of the most studied public utilities by parliamentary committees and anti-corruption body.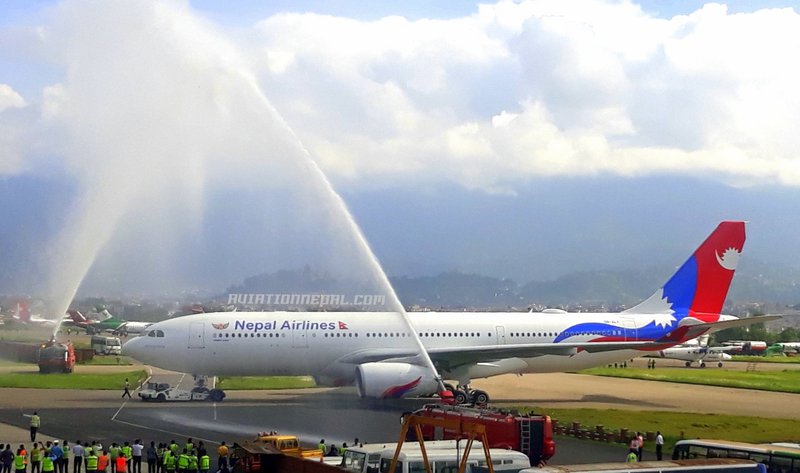 From Dhamija to Lauda and leasing of aircrafts, Nepal Airlines has gone through series of scandals. At a time when new management under the leadership of executive chairman Madan Kharel is coming up with new plan to utilize the aircraft at optimum level to make profit, a group of people have been taking initiative to tarnish the image of Nepal Airlines for purchasing merely two wide body aircrafts.
Issuing a white paper recently, new executive chairperson Kharel has come up with a new marketing strategy to use all the aircrafts in international sector. With its limited destinations currently, Nepal Airlines Corporation faces a cash crunch. However, it will start making money once all four of its aircraft start international flights.
From private airlines to others, there are many competitors and rivals for Nepal Airlines. Following its regular flights to international area, the fares have drastically reduced. NAC has ended the monopoly of certain airlines in certain routes.
The current effort is no more than an effort to contain NAC's expansion and sabotage it. There are enough reasons to justify Minister Adhikary's remarks.