US President Joe Biden has paid an unannounced visit to Kyiv in a show of "unwavering" support for Ukraine. It comes just days ahead of the first anniversary of the start of Russia's invasion.
Biden met his Ukrainian counterpart Volodymyr Zelenskyy during his first visit to the Ukrainian capital since the start of the invasion.
Biden promised another delivery of military aid worth about 500 million dollars, including artillery ammunition. He also promised additional sanctions against Russia. Biden said he came to Ukraine to show the US's "unwavering and unflagging commitment to Ukraine's democracy, sovereignty, and territorial integrity."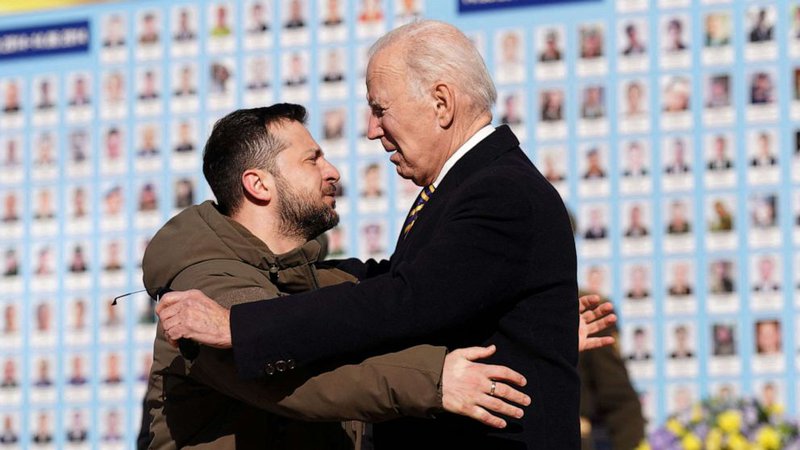 US officials had announced Biden would leave an air force base near Washington on Monday for Poland.
But the departure was moved forward a day and Biden entered Ukraine without notice.
A senior White House official said the visit to Ukraine had been prepared by a handful of administration officials over the course of several months. Biden was accompanied by a small group of aides and medical staff.
Officials have yet to disclose details on how Biden traveled to Kyiv, including the modes of transportation he used. The New York Times quotes an American official confirming that, upon his arrival in Poland, Biden took a nearly 10-hour train ride to Kyiv.
The latest move was apparently meant to send out a strong signal of unity and solidarity with Ukraine, ahead of the one-year anniversary of the invasion on February 24.