For the first time ever in Nepal, MinErgy in collaboration with BMZ, WWF Nepal and Bagmati Rural Municipality have been able to install a 14.4 KW Solar Irrigation System with net metering. The net metering allows excess electricity generated by the system to fed into the grid and conversely, when the system doesn't produce sufficient electricity, it can draw the required power back from the grid without any additional cost. This unique feature ensures that the system can operate even during cloudy days and at night, maximizing its usability.
The net metering is expected to significantly enhance the capacity utilization factor of solar pumps in Nepal. Currently, studies indicate that approximately 70% of the energy generated by solar pumps in the country goes to waste. Furthermore, the installed system is equipped with a GSM-based remote monitoring unit, allowing ten individuals to access real-time information on the system's status and yield using their mobile phones from any location worldwide. This remote monitoring feature provides convenient access to monitor and manage the system's performance, ensuring its optimal operation and maintenance.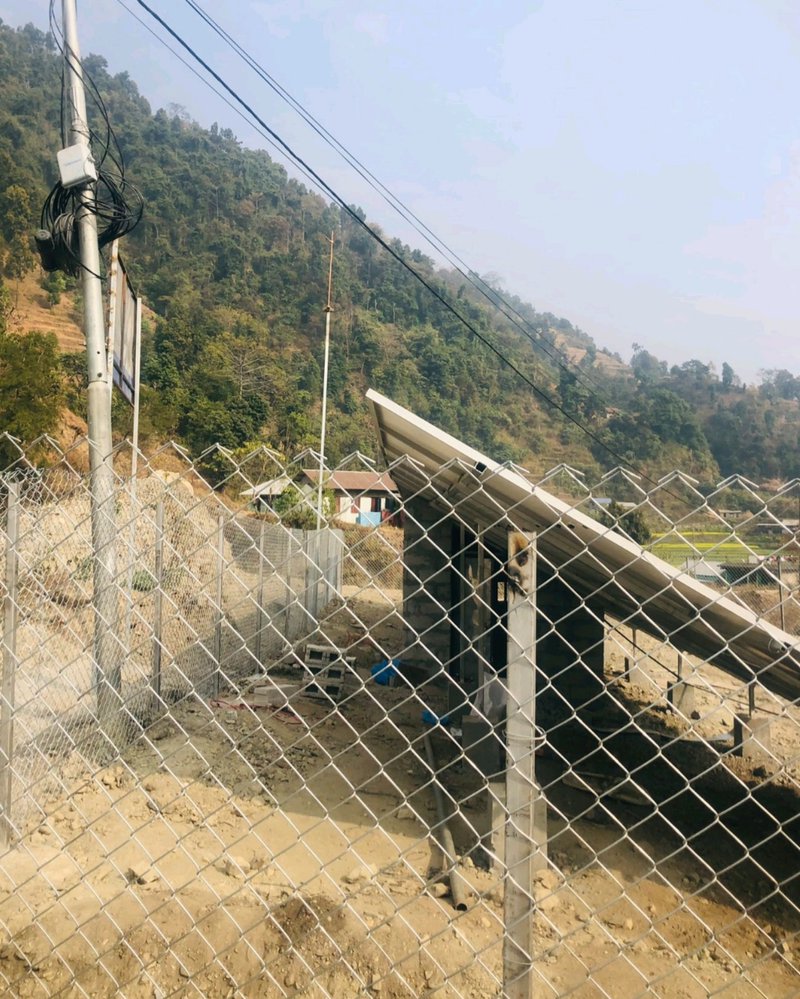 The Solar Irrigation System has been successfully installed in Khairenibesi, Pyutar, located in Bagmati Rural Municipality Ward No. 4 of Lalitpur District. Despite being just a three-hour drive away from the capital city, the village has been plagued by insufficient infrastructure and limited economic development. The vast fertile land adjacent to the perennial Bagmati River in the village remains barren due to the absence of pumping facilities. This system will benefit 54 households by increasing their crop production from 139 ropanis to 300 ropanis, ensuring a year-round supply of irrigation water.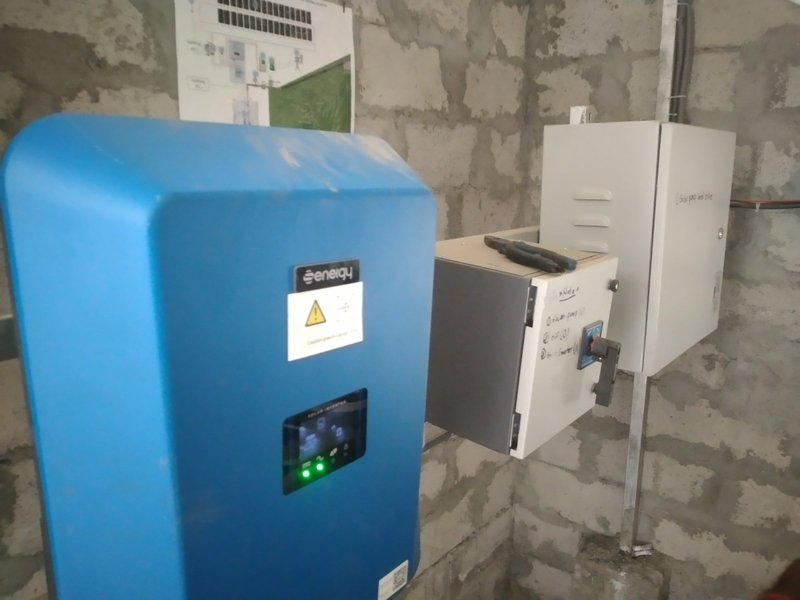 The implementation of a Solar Irrigation System with Net Metering holds great significance for the sustainability of solar pumps in Nepal. It enhances c of capacity utilization of solar irrigation pumps, ensures reliability & year-round operation and saves cost of drawing electricity from grid during low solar energy generation.