Shakti Bahadur Basnet, Minister of Energy, Water Resources, and Irrigation, has stated that the use of electric vehicles should be encouraged for a cleaner environment. Speaking to journalists at an event held here today on the eve of Nepal Electricity Authority's 38th anniversary, he stated that the adoption of electric vehicles is vital for a clean environment.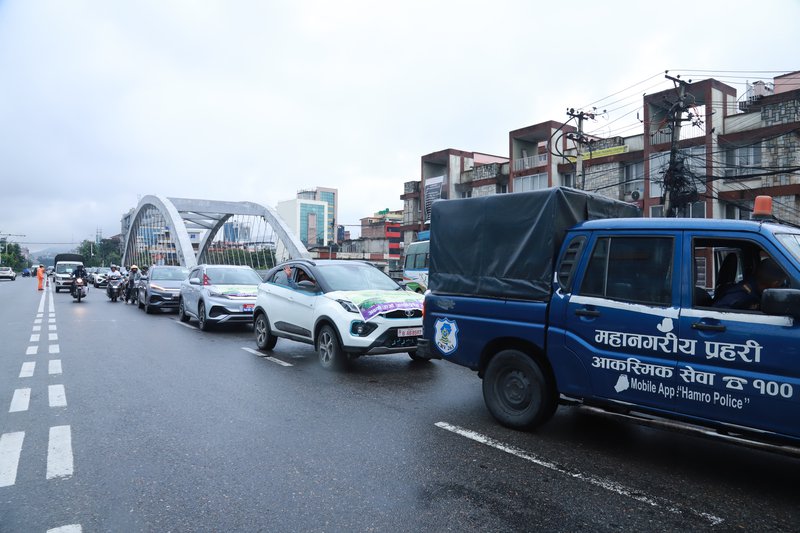 "Electrification allows for economic development and improvement in the country," Minister Basnet stated. He stated that through electricity, the Authority has made important contributions to the country's economic development, development, and clean environment. Minister Basnet stated that we should begin advertising electronic products in order to increase electricity consumption and the use of electric automobiles.
The Nepal Electricity Authority has organized the marketing and use of electric vehicles in order to promote consumption of the country's pure green energy. On Saturday, the authority will utilize an electric car to commemorate its 38th anniversary. At the start of the year, the authority's headquarters will be authorized to operate electric vehicles.
The occasion was attended by Dinesh Kumar Ghimire, Secretary of the Ministry of Energy, Water Resources, and Irrigation, Kulman Ghising, Managing Director of the Authority, NADA Automobiles Association of Nepal officials, electric vehicle users, and others.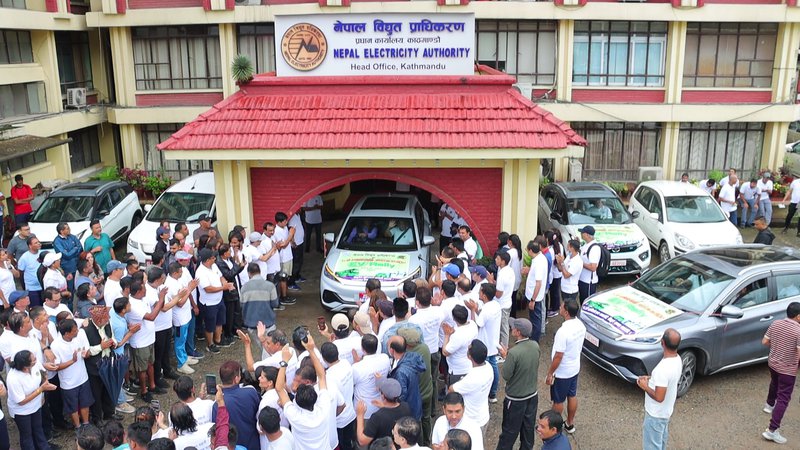 Authorities have constructed 51 charging stations across the country in order to increase electricity consumption and encourage the use of electric vehicles. 13 new building processes have been developed. Similarly, more than a hundred charging stations are being erected throughout the country in accordance with the government's strategy of fostering the private sector.
Special discounts on charging station fees have been made available. The authority's transformer will offer electricity up to 200 kVA and will be used to establish the line up to the charging station for free.
There are 6626 electric automobiles on the road. 60 electric buses have also been imported. In three years, 9790 two-wheelers have been imported. On August 18, the authority will mark its 38th anniversary. The authority will host several events throughout the week to commemorate the milestone.