Nepal Investment Bank Limited (NIBL) has successfully held its 31thAnnual General Meeting (AGM) for the fiscal year 2073-74 on24th October, 2017at Rastriya Sabha Griha, Kathmandu. The AGM highlighted the Bank's major achievements in the fiscal year 2073-74, future plans, performance targets, and strategies. The Bank has proposed15% of stock dividend and 25% cash dividend on its total Paid-up Capital to the shareholders.

The Annual General Meeting also elected Kabi Kumar Tibrewal, Prajanya Raj Bhandari, Surya Prakash Lal Shrestha and Prithivi Bahadur Pande as directors representing promoter group.
During the year, NIBL earned Operating Profit of NPR 5.24 billion before provision as compared to previous year 4.13 billion. The Net Profit of the Bank grew by 22.1% to reach NPR 3.11 billion against NPR 2.55 billion of the previous year. NIBL Paid Up capital will reach NPR 10.62 billion (after issue of 15% Bonus Share in FY 2073-2074). In FY 2073-74 NIBL's deposits have increased by 15.7 percent, reaching NPR 125.66 billion. Total lending of the bank increased by 22.6 percent reaching NPR 106.68 billion.
The Bank has been striving for growth, enhancing customer service experience and strengthening a relationship with all its stakeholders. NIBL has acquired Ace Development Bank Ltd. to provide consolidated service in view to further enhance customers' need and expand nationwide reach. The Bank has a customer base of more than 836,000 being served from a network of 61 branches, 99 ATMs and 4 extension counters nationwide.
To provide enhanced customer service to more than 836,000 customers, Nepal Investment Bank Ltd. jointly with Nepal Electricity Authority has agreed to make all the payments of Nepal Electricity Authority bills through any NIBL branches and online banking services from this year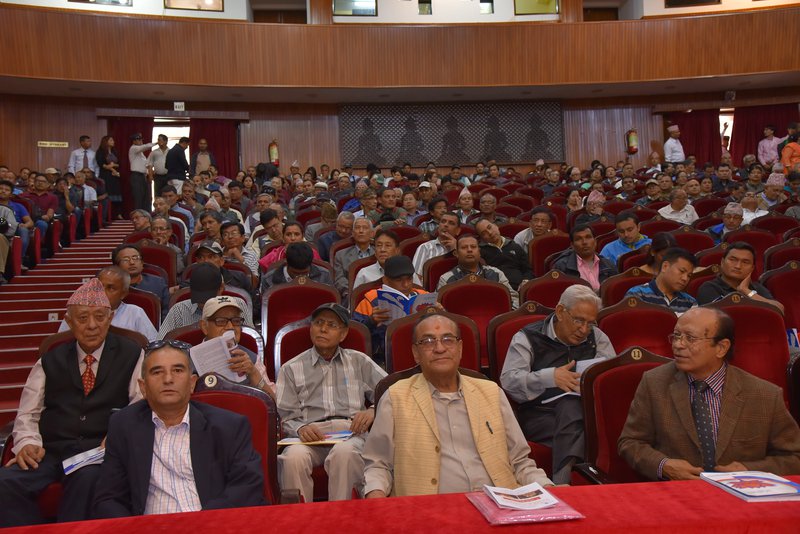 .
Nepal Investment Bank Ltd. (NIBL) has been striving towards incorporating segments that have been derived from financial services. As an initiative to attain financial inclusion, the Bank will be opening its branches in deprived and unreached sectors of the country, will be using the highest level of technologies to provide easy, enhanced and excellent banking services to the customers and will be working towards the development of the whole nation.
The Bank had also recently added Mastercard into its network in both the ATM and POS to provide enhanced service to its cardholders. Also, Nepal Investment Bank Ltd. has been certified with Payment Card Industry Data Security Standard (PCI DSS) Version 3.2 in view to facilitate added security for its more than 400,000cardholders. PCI DSS is the highest level of card data security standard worldwide to enhance safety and security of card data environment of all branded cards.
NIBL has been awarded the prestigious 'Bank of the Year' title awarded by 'The Banker', Financial Times, based in London, five times, and has also been continuously receiving an ICRA Nepal Credit Rating 'A' since 2010/11.