Spiralogics International in partnership with Spiralogics Institute of Technology has organized SPIRATHON #CodeForSociety recently.
Spirathon is a two-day appathon event with a slight twist.  The event was held on November 18 and 19. A team consisting of 2- 3 members built a prototype application based on a social awareness theme. Ten teams have been shortlisted to compete in the event.
The members will turn the raw idea they have a real-life web or mobile application. The team can build their application in any computer language and platform. There are no set barriers for this. Professionals from the top IT companies will be judging the event and choosing the winners.
Why Spirathon?
A platform for the participants to showcase their skills as well as brush up on their nontechnical skills such as presentation, teamwork, and leadership.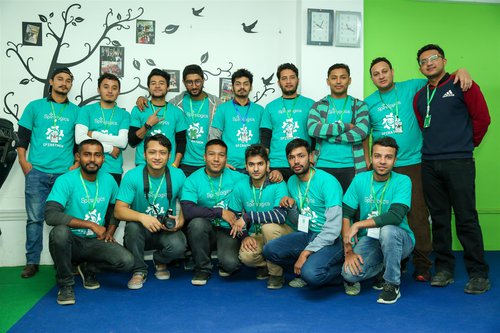 An opportunity for the students to get an internship or a placement offer.
Basically, an exposure of the participant's TALENT!
Participant's project to contribute towards the betterment of society.
Judging Panel includes  Dipesh Karki, Economist Consultant, Software Engineer and currently an Assistant Professor of Economics at Kathmandu University School of Management., Mona Nyachhyon - CEO of Log point Nepal, Pravin Raj Joshi - CTO of Rooster Logic, A serial entrepreneur and a board member of OLE Nepal. He is also the Director at Brihaspati Vidyasadan School, Naxal,  Ranjan Shrestha – Former CEO of Real-Time Solutions, CTO of Bhoos.com (A gaming platform), Saunak Ranjitkar - COO and CTO of Spiralogics International, General Secretary of Nepalese Association in Southeast America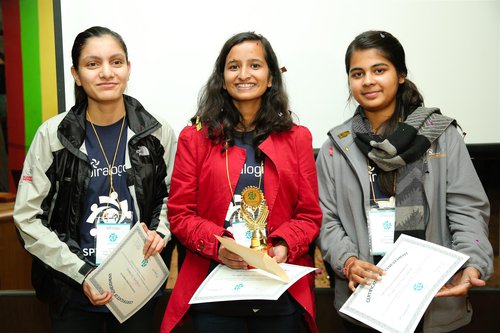 The winning team got a cash prize of Rs. 15,000, 100% scholarship to study a course of their choice in SIT and most importantly, an internship plus opportunity to work with Spiralogics International, a leading US-based software company. First and second runner-ups will receive the cash prize of Rs. 10,000 and Rs. 5000 per team.