A sharp drop in temperatures for the last week and thick fog caused by the cold wave has thrown life into chaos in various districts in the Terai region of Nepal. The thick fog is covering all five regions of Terai from Mahendranagar to Kakarbhitta.

Many patients suffering from cold-related complications have started flocking local hospitals. Worst hit by the cold snap was the farmers of the region as vegetables like potatoes and onions in the field are dying due to exposure to heavy fog.
Cold wave in the Terai region was caused by a sudden dip in the maximum temperature in the area. According to a recent data, the maximum temperature of Kathmandu was 19.5 Celsius degrees and the minimum was 1.5 Celsius degrees while Biratnagar, Bhairawa, Simara and Nepalgunj witnessed a drop in minimum temperature, On Wednesday,  Simara's maximum temperature was 16.5 and minimum was 5 degree Celsius turning terai region even colder.
In a world's first, massive 'Superfog' cloud stretches across Nepal, India and Pakistan and all the way to Bangladesh. In what could be the largest single fog episode across the globe, a layer of unbroken fog has formed over 2,000 km across the Indian subcontinent.
According to international media, it started from central Pakistan in the west, continued through the Indo-Gangetic plains and ended near Tripura. This massive blanket of fog on Wednesday is being termed as "Superfog". This spread of massive fog was larger than others spread in places like China, Italy and California valley, Wion News said.
The fog that started on Christmas covering the eastern part of Uttar Pradesh and Bihar soon spread to the west, including Delhi by the end of the year. On January 2, It spread to Punjab and went on to move west into Pakistan. The severe fog affected rail, road transport, and aviation causing a dip in day temperatures across the entire region.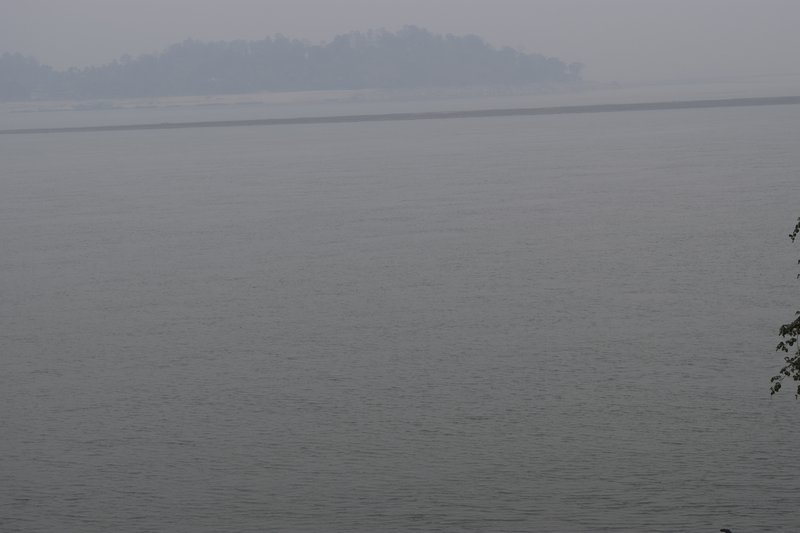 Insat 3D, which captured the image in its daytime multi-channel fog detection system, said that the fog was covering at least four countries including Pakistan, India, Nepal and Bangladesh. The superfog actually began on Christmas Day in eastern Uttar Pradesh and Bihar. In previous years, only fog episode compared to this scale was reported from the same region only.
According to Meteorological Forecasting Division of Nepal, a thick fog will likely to continue at some areas of the terai regions till late afternoon on Friday.
"Wednesday's spread was certainly larger than other fog episodes in places such as central China, Italy or the California valley. After covering east UP and Bihar on Christmas, it started covering more areas in its west, including Delhi, by December 31."
As per the report, most of the airport in Southern plain, there will be moderate to severe fog on Friday. The worst fog was in Simara which had a visibility less than 100 meters on Tuesday and Wednesday.