Ambassador of Republic of the Union of Myanmar to Nepal Thiri Pyanchi U Tun Nay Lin hosted a reception on the occasion of   70th Anniversary of Independence Day ceremony of the Republic of the Union of Myanmar.
Attended by Nepal government' high-level officials, heads of Kathmandu based diplomatic mission, businessmen and people from different walks of life attended the reception. Vice President Nanda Bahadur Pun was the chief guest of the reception.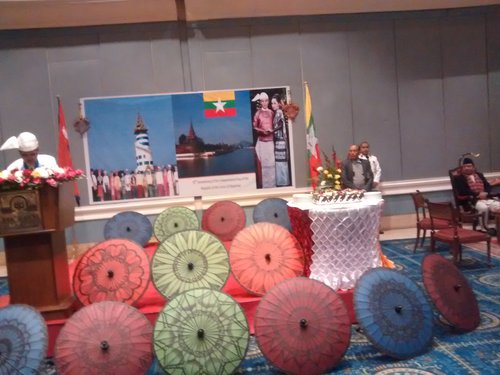 Addressing the reception, Ambassador of Republic of Myanmar U Tun Nay Lin said that the diplomatic relations between our two countries was established in 1960 and now, 57 years had already passed. In fact, our people to people relations have started since 150 years ago.