People of different ages observes the the Holi festival in different places of including Bashantapur in the capital with much fanfare.
Foreigners, young and old alike celebrated the festival by smearing colorful powders on each other's faces. The Holi festival is being celebrated especially at Basantapur and Thamel areas of the Kathmandu Valley. Tourists are also participating in the festival.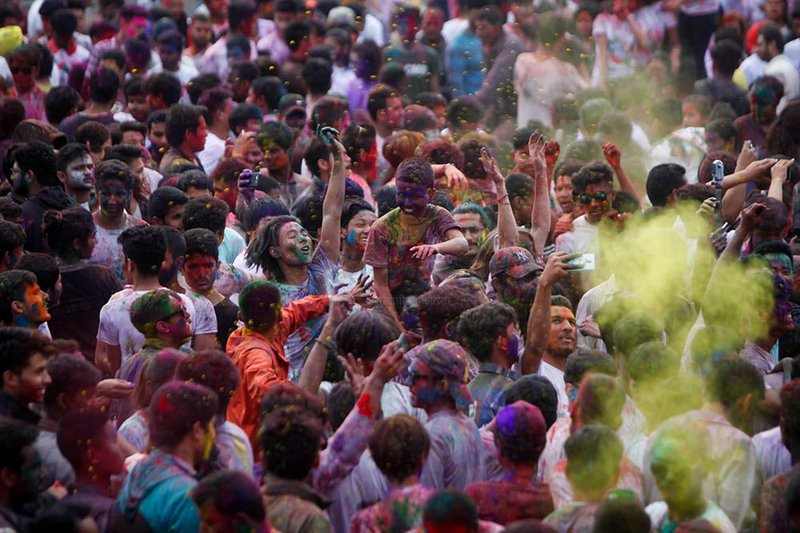 According to Police, the people are celebrating the Holi festival in a peaceful manner. He said that a large number of police personnel have been deployed at different places of Kathmandu to prevent any untoward incidents.