Ambassador of Japan to Nepal Masashi Ogawa signed a grant contract for the reconstruction of Shree Deurali Basic School, Myagdi District with Post Bahadur Biswokarma, the principal of the school.
According to a press release issued by Japanese Embassy, the project for rebuilding eight classrooms at Shree Deurali Basic School is funded under Japan's Grant Assistance for Grassroots Human Security Projects (GGP) for FY2017. The total grant assistance of USD 88,193 (NPR 9.0 million) will be used to upgrade the dilapidated school infrastructure.
The school has 270 students, from pre-primary to Grade 7, currently studying in three buildings, two of which are vulnerable owing to age and poor maintenance.
This project will construct, a building with two stories that will have capacity to accommodate eight grades as part of the Japanese government's efforts to support building safe schooling environments.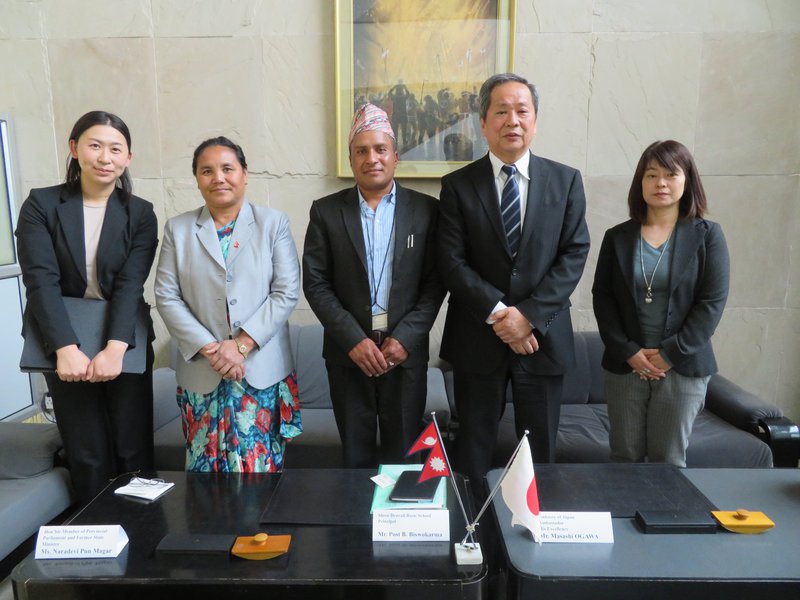 "The Embassy of Japan believes the project will contribute towards taking forward the 'Build Back Better' idea and providing a better educational environment. It also believes that the project can contribute towards enhancing the bilateral relationship between Japan and Nepal," said a press release issued by Japanese Embassy.