Removal Of A Chief Justice By A Secretary Of The Judicial Council Is A Constitutional Coup D'état Claims Constitutional Lawyer Bhimarjun Acharya.

Acharya deemed the letter from the Judicial Council to remove Chief justice Gopal Prasad Parajuli as a front to the judiciary and of democracy. "When I was young, I heard that the secretary of the Village Development Committee transferred the chairman of the Committee. I saw this in practice today through the judicial council."
"According to the present constitution, the council only has the responsibility to recommend the name of the chief justice to the Constitutional Council. Justices and chief justices of the Supreme court can only be removed through impeachment" said Acharya. "There is no provision other than this."
Issuing the letter under the provision of the Judicial Council Act to inform the chief justice of his retirement date before 60 days is illegal and unconstitutional. "As a chief Justice, Parajuli has committed many mistakes and I cannot defend all of them. CJ Parajuli's leadership completely failed and he is responsible for the present mess. Saying that, CJ must not abide to the decision taken by a secretary. This is a constitutional and legal blunder and has attacked democracy," said Acharya. "No sane people can support this constitutional coup."
However, another lawyer Tikaram Bhattarai, who is close to CPN-UML-defended the decision saying that the move is legal. After the letter issued by the Council, Parajuli is constitutionally and legally retired.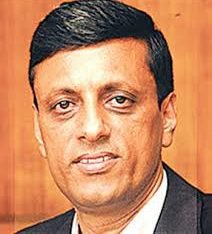 Courtesy: Nayapatrika