US Ambassador to Nepal, Alaina B Teplitz, has called on Minister for Energy, Water Resources and Irrigation Barsha Man Pun at the latter's office in Singhadurbar.
During the meeting, Minister Pun informed ambassador Teplitz that Nepal is preparing to generate 10.000 MW of power in coming ten years. Minister sought support from the United States to enhance the electricity generation.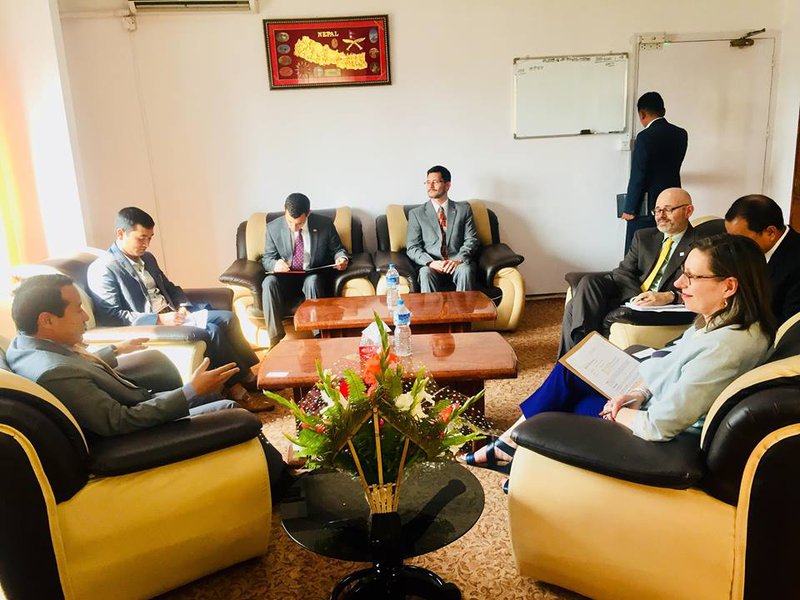 Minister Pun has made it clear that the government is coming out with a concrete plan to complete the bigger projects in due time frame. Minister Pun also said that Nepal is committed to developing hydropower and the ministry is giving priority to the construction of more cross-border transmission line to support both export and import of electricity.
According to a press release issued by Ministry of Energy, Water Resources and Irrigation, ambassador Teplitz said that there have been cordial and strong relations between the United States and Nepal and it will further strengthen in future as well. She said that the implementation of MCC projects will take pace from August. 
Ambassador Teplitz also said that the successful implementation of the project like Upper Karnali is crucial to encourage foreign investors in Nepal. She said that the United States is ready to collaborate with Nepal in hydropower development.