Energy, Water Resources and Irrigation Minister Barshaman Pun urged the investors to invest in Nepal's energy sector. Energy Minister Pun announced to sign Power Trade Agreement (PTA) with China and Bangladesh for the national interest
Addressing the Energy Forum Meeting of Asian and Pacific Regional Forum for Energy, minister Pun urged investors to come to Nepal as Nepal has entered into a new phase of development and political stability. He claimed that much progress has made in the energy sector.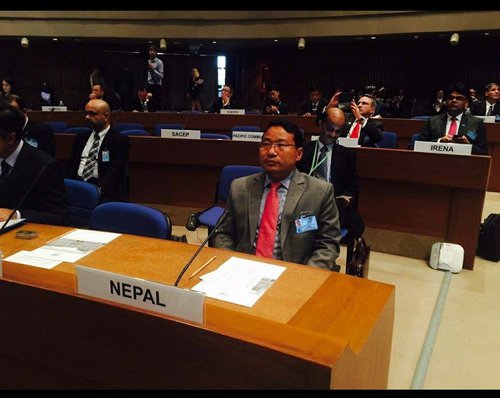 Addressing the meeting, he said that the process of bilateral electricity trade with China and Bangladesh has already started. Nepal has already signed PTA with India and Nepal will sign similar agreement with Bangladesh and China as early as possible.  He also said that there need to have regional level cooperation among SAARC, BIMSTEC and China.
Energy Minister Pun also called on energy minister from Pakistan and Myanmar.