U.S. Secretary of State Mike Pompeo, joined by Advisor to the President Ivanka Trump, presents a certificate to 2018 'TIP Report Hero' Sunita Danuwar of Nepal. Sunita Danuwar is one of ten individuals from around the world who was recognized for her efforts to fight against human trafficking, at the U.S. Department of State on June 28, 2018. (State Department photo/ Public Domain)
U.S. Secretary of State Michael R. Pompeo joined the Advisor to the President Ivanka Trump to release the U.S. Department of State's annual Trafficking in Persons (TIP) Report 2018 in Washington, DC. The report assesses governments around the world on their efforts to combat modern slavery and presents an updated, global look at the nature and scope of trafficking in persons.
During the ceremony, Secretary Pompeo also honored the State Department's 2018 TIP Heroes, which includes Sunita Danuwar from Nepal. Sunita Danuwar is one of only ten anti-trafficking Tip Heroes selected from around the world to receive this international honor, which celebrates the work and achievements of exceptional individuals who have devoted their lives to the fight against human trafficking. Sunita Danuwar was recognized for her commitment to providing services to survivors and at-risk communities across Nepal. She is the co-founder and Executive Director of the anti-trafficking NGO Shakti Samuha, which works to elevate survivors' perspectives and raises awareness about human trafficking in poor and rural Nepali communities. The U.S. Embassy congratulates Ms.
Danuwar for her tireless efforts in the face of serious challenges to protect victims, punish traffickers, and raise awareness about human trafficking.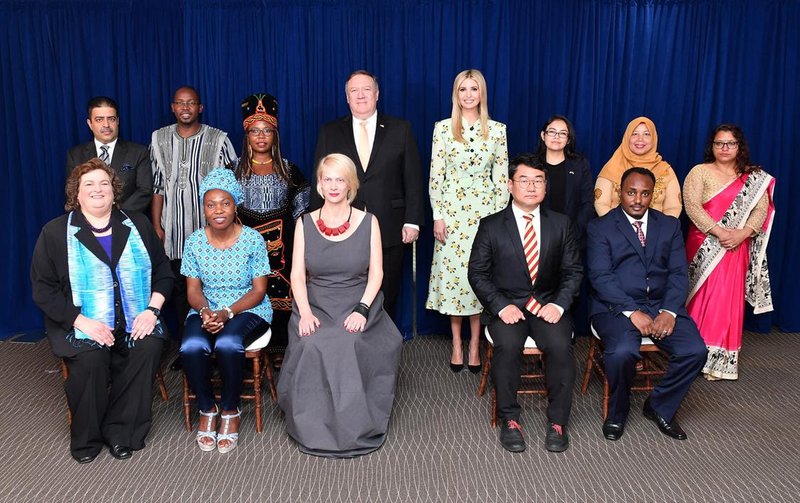 Speaking at the launch ceremony Secretary Pompeo said, "Modern slavery has no place in the world, and I intend to ensure, through diplomatic engagement and increased action, that the United States government's leadership in combating this global threat is sustained in the years to come."
This year's report focuses on effective ways local communities can address human trafficking proactively and on how national governments can support and empower them. The report recognizes that the Government of Nepal has made progress to eliminate human trafficking through increased efforts to prevent it, as well as modest improvements in law enforcement and victim protection efforts.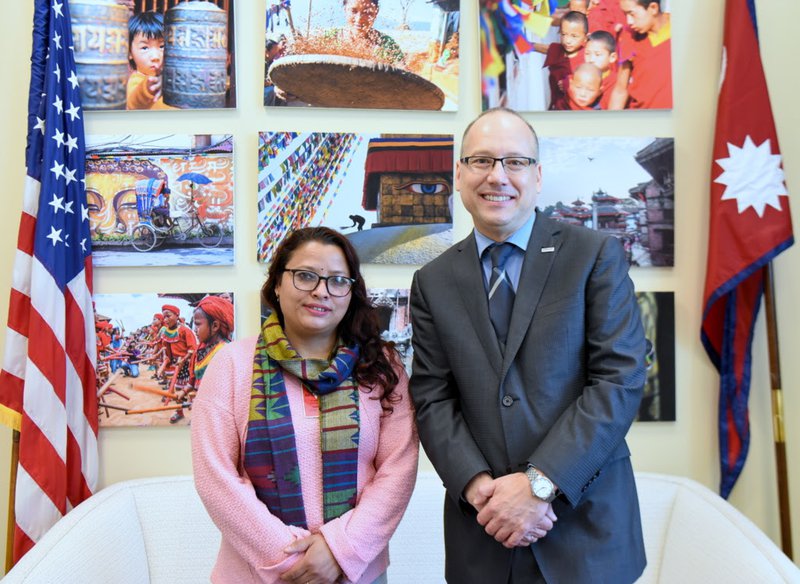 The report provides recommendations for improvements that Nepal can make in order to meet the minimum international standards for the elimination of trafficking. These include acceding to the 2000 United Nations TIP Protocol, which would send a strong signal of Nepal's continued commitment to fighting human trafficking. The UN TIP Protocol, also known as one of the Palermo Protocols, has already been ratified by 173 countries.
The U.S. Embassy is committed to continue its support to the Government and people of Nepal in their efforts to combat trafficking in persons.