Sweden Vs England
England manager Gareth Southgate says he wants to put right the country's "historic record" against Sweden, with one English newspaper even suggesting the Scandinavians have a football hoodoo over the English. Overall, in 24 meetings, England have won eight times, Sweden have seven victories and there have been nine draws. There is very little to choose between the two countries historically and another tight World Cup 2018 game is expected in Samara on Saturday.
The third World Cup 2018 quarter-final pits Sweden against England who have reached this stage of the competition for the eighth time but only after a 12-year gap since the last.
Sweden were the surprise winners of Group F, defeating South Korea 1-0 in their first game but going down 2-1 to the defending champions, Germany, who enjoyed their only moment of competitive revival at the tournament when Toni Kroos whipped in his stunning late winner. They secured first place in a constantly fluctuating group by thrashing Mexico 3-0 in their final group game while Germany were brought to their knees by South Korea.
Switzerland were knocked out in the round of 16 by Sweden's 1-0 victory. Emil Forsberg, the RB Leipzig winger, scored the 66th-minute winner when his shot was deflected past Yann Sommer.
England's group stage began with a 2-1 victory against Tunisia, in a match settled at the death by Harry Kane. They were 5-0 up at half-time against Panama in their next game and went on to record a 6-1 win, their best at the World Cup, before a scratch side went down 1-0 to Belgium's second string and had to settle for second place and the top half of the knockout draw.
On Tuesday night they were in control for 75 minutes and protecting their 1-0 lead until Colombia's late equaliser put them through the wringer of extra time and penalties. At the fourth time of asking in the World Cup, they held their composure and triumphed when Jordan Pickford saved Carlos Bacca's penalty and Eric Dier converted his.
What does a former England manager think?
Since Terry Venables is unavailable for comment, Fabio Capello too expensive, Sam Allardyce a here-today-gone-tomorrow presence and the trauma of the Steve McClaren years has been excised by expensive therapy, let us turn to a man with a foot in both camps. No, not Tord Grip, but his boss, Sven Goran-Eriksson.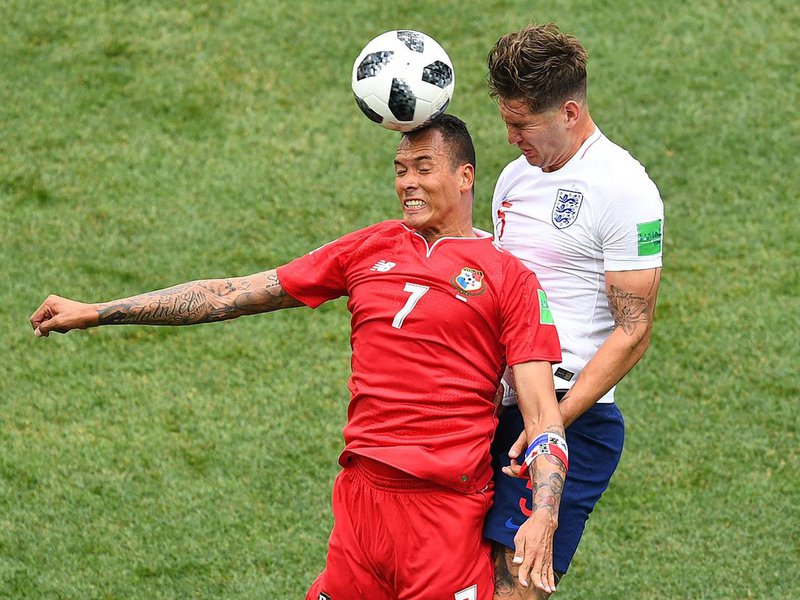 The former England manager, who led them to the last eight of the 2002 and 2006 World Cups, believes his home nation possess similar attributes to England's Euro 2016 conquerors Iceland.
And Eriksson warned that Gareth Southgate's side may have been better off facing tournament favourites Brazil rather than Sweden. "England have a great chance to make a World Cup semi-final," Eriksson told the Mirror. "But, if anyone in the squad thinks they have an easy game on Saturday, they're wrong.
"It'll be the most difficult game they'll have played so far, they can bet on that. It would be easier for England to beat Brazil than to beat Sweden, in my opinion.
"Sweden will be more or less the same as Iceland in Euro 2016 - they don't have the best footballers in the world, and none of our players would play in the first team of the biggest clubs in the world since Zlatan [Ibrahimovic] has left."
Eriksson added that Janne Andersson's side - who eliminated Holland and Italy in qualifying and topped the group which defending champions Germany finished bottom of - would be hard to break down despite the threat of tournament top-scorer Harry Kane.
"As a team, the way they work together, they are one of the best," he added. "Sweden today are a very hard team to break down.
Sweden Has Good chance: Zlatan Ibrahimovic
Zlatan Ibrahimovic confident that Sweden will beat England. The former striker predicted that Sweden will win the World Cup before the tournament started. Cast your mind back to November 2012. Roy Hodgson's England have just lost 4-2 to Sweden in Stockholm and Zlatan Ibrahimovic scored all four goals, including a stunning bicycle kick from outside the area.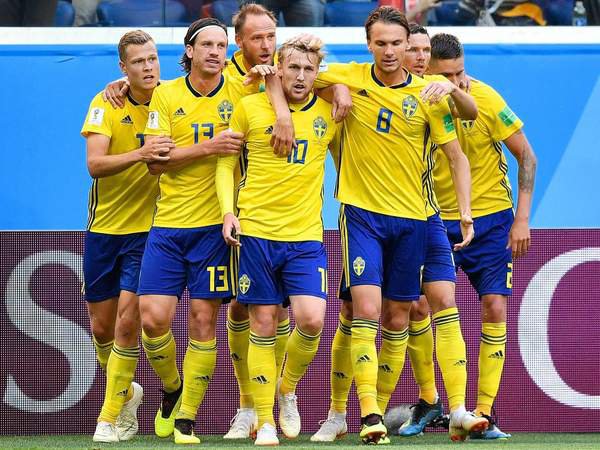 Six years on and England are preparing to face Sweden for a first appearance in the World Cup semi-final since 1990. England have beaten their quarter-final opponents twice in their last 15 attempts, and Ibrahimovic believes that this record makes Sweden favourites to win.
"Sweden has a good chance," said Ibrahimovic who retired from International football after the European Championship in 2016. "I am Swedish and I believe in Sweden against England.
"But now it's not just about how good you are. Now there are a lot of emotions in the picture, because it's about quarterfinals. The team that can handle their feelings best will have an advantage."
Sweden topped their group ahead of Germany and Mexico then beat Switzerland 1-0 in the round of 16 to advance to the quarter-final for the first time since 1994, bettering any performance on the world stage they managed with Ibrahimovic in their side.
The former Manchester United, Barcelona, PSG and Inter Milan striker – to name a few of the clubs he's played for – is confident Sweden will win the World Cup once they beat England, just as he predicted.
"Yes, I think Sweden can become world champion, just like I said before the World Cup started. They beat Mexico, which was strong, and then they defeated Switzerland as well. So they have had success, as nobody thought they would use.
"It's England on Saturday and we're all there with our full support behind them. All Swedes in the world are proud of our national team and they will continue to be proud no matter how it goes."
Ibrahimovic's comments come after former Sweden international Hakan Mild said England players are "spoilt children." "It couldn't be a better draw, they think they are so good, they are not," said the 74-time capped Swede. "They are spoilt children who earn a lot of money. They don't have the desperation needed."
"Their strikers are defenders when it's time to defend, and they can defend in their own box as well. "You won't find a better team - Sweden are world champions of team spirit.
"Harry Kane will be a tougher challenge than they're used to, but Sweden won't be impressed by Kane - or whoever is in the England team. "I can see a draw and extra-time. England have set-pieces, Sweden will make some chances, but the game will come down to luck - the team that makes the most of their luck will win. It will be very tight.
"Many teams have tried to break down Sweden. Italy couldn't score in 180 minutes in the qualifying play-offs. Germany struggled in the group stage and needed Toni Kroos' free-kick to save them. Switzerland could have played for a week and still not scored against Sweden.
"The defence is a great strength. Especially from set-pieces. Sweden are a tall team at the back and very well organised.
"Both teams will have the problem of scoring. It's a good thing that England are scoring from corners, penalties and free-kicks, and they look very dangerous from these all the time."
England vs Sweden football history
England's victory on penalties over Colombia has secured them a World Cup quarter-final meeting with Sweden - but history shows this is anything but an easy clash.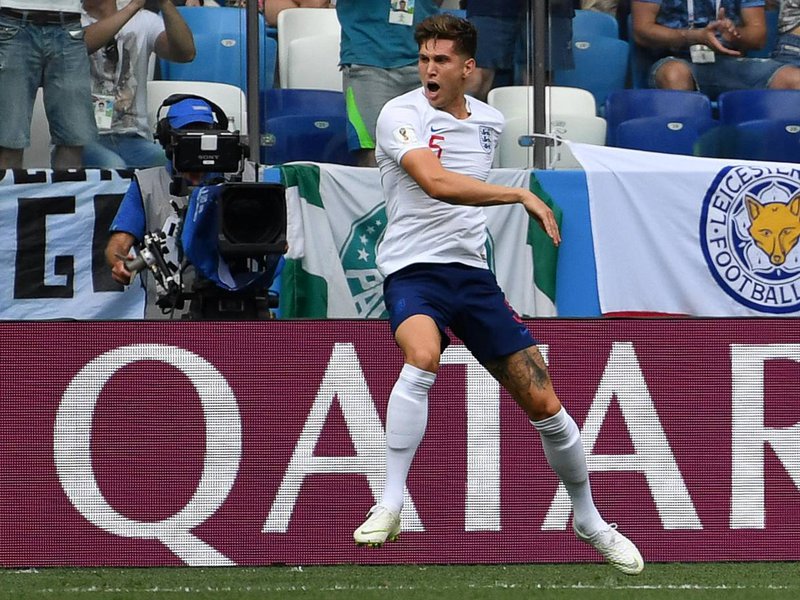 The Three Lions' record against the Swedes in matches either at World Cups, European Championship finals or in qualifying campaigns shows just one win, two defeats and five draws.
The first two of those games were 0-0 draws in qualifiers ahead of the 1990 World Cup, and here, Press Association Sport looks at the six that followed.
England crashed out of Euro 92 at the group stage after their final game in the pool saw the tournament hosts come from behind to defeat them. David Platt's early opener was cancelled out Jan Eriksson, and after England boss Graham Taylor then controversially took off Gary Lineker, Thomas Brolin fired in a fine winner late on. Famously, the match prompted the headline 'Swedes 2 Turnips 1' in one tabloid newspaper, which also produced an image of Taylor's face superimposed onto a turnip.
Russia Vs Croatia
Russia have no suspended players but there are doubts over the fitness of winger Yuri Zhirkov. He is not expected to play in Saturday's game.
Aleksandr Samedov trained alone on Tuesday. The winger was undertaking fitness tests in a race to be ready for the quarter final.
Croatia have no suspended players or injuries.
What's the latest news on the two teams?
Both sides needed penalties to progress to the quarter finals, and so there should be no advantage over who has the legs left for this one.
The Moscow times called this Russia team the worst in history before the World Cup, but they've been forced to eat their words as Russia raced through Group A and knocked out one of the favourites in Spain.
Croatia, the perpetual dark horses, have finally lived up to the billing. They were in scintillating form in the group stag, hammering Argentina 3-0 in one of the most impressive performances of the tournament so far. They consolidated that with a less convincing win over Denmark in the round of 16, but they'll have their eyes set firmly on a first semi-final appearance since 1998.
The closest of the quarters. Croatia were uninspiring against Denmark, and Russia played a very different game against Spain. I think both of these teams will fancy they can win it, and expect an open game. Goals in this one as the tournament begins to take its toll on the defenders.
Compiled from various online