Madhav Belbase, joint secretary of Water and Energy Commission and Head of Nepalese delegation of Nepal India consultation meeting on inland water ways connectivity, seems to quite satisfy with the outcome."Inland waterway connectivity to Bay of Bengal is no more a dream for Nepal!," Belbase writes in his face book wall.
He also said that that Meeting on Inland Waterways Connectivity was successfully concluded. Government of Nepal constituted a consultative meeting on inland water ways under the chairmanship of Belbase following the visit of prime minister KP Sharma Oli.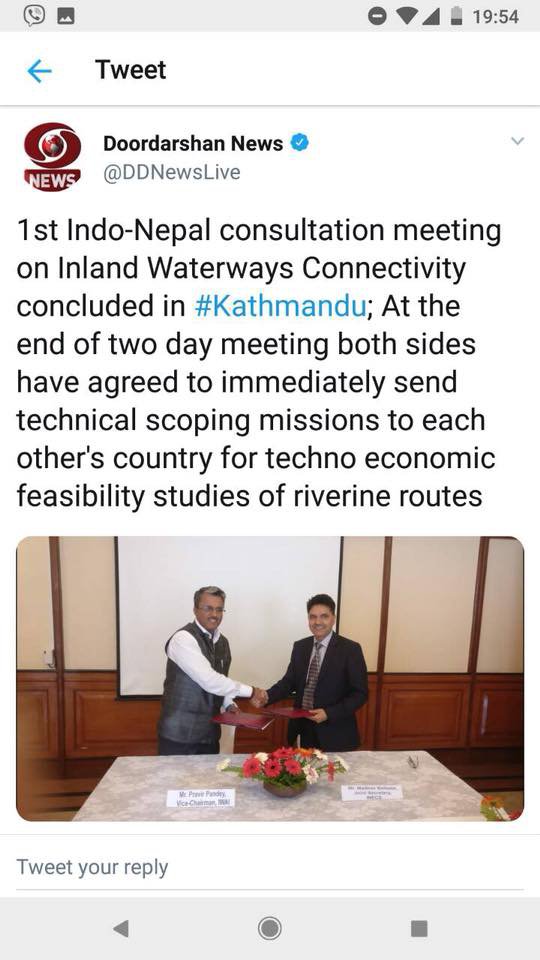 According to Doordarshn News, first India Nepal Consultation meeting on inland waterways connectivity concluded in Kathmandu, At the end of two day meetings, both sides have agreed to immediately send technical scoping mission to each other's country for techno economic feasibility studies of riverine routs.