After the government agreed to fulfill his 22 points demand, Dr. Govinda KC broke his 27 days long fasting signing the agreement prepared by his representatives and the government.
Under the agreement, the government has agreed to amend 22 provisions of the Medical Education Bill in accordance with Dr KC's demands. the doctor's fast unto death will end in a while, Dr Abhishek Raj Singh, Dr KC's representative in the talks team informed that the Dr. KC's fast unto death came to and end.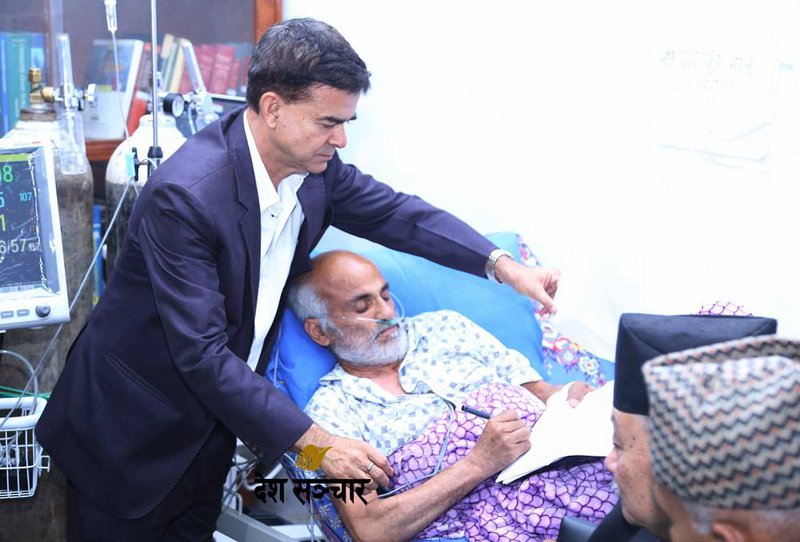 NCP Leader Subas Chandra Nembang and Dr Kedar Bhakta Mathema offered Dr KC juice ending his fast unto death reports Deshsanchar.
"We have agreed to bring positive changes in the education and health sector in accordance with Dr KC's demands through written and informal commitments," said leader Nembang .