Artist Ragini Upadhyaya Grela presented her sole art exhibition at Walhom, Belgium. Large number of art lovers from people from Belgium visited the exhibition.
The Ambassador Lok B. Thapa and DCM Sudhir Bhattarai attended the closing ceremony of the solo art exhibition by Raghini Upadhyaya Grela at Walhom, Belgium on October 14, 2018.
Ambassador Thapa stressed upon the need to further promote cooperation and collaboration between Nepal and Belgium in the field of arts and cultures so as to enhance people to people relations between the two countries.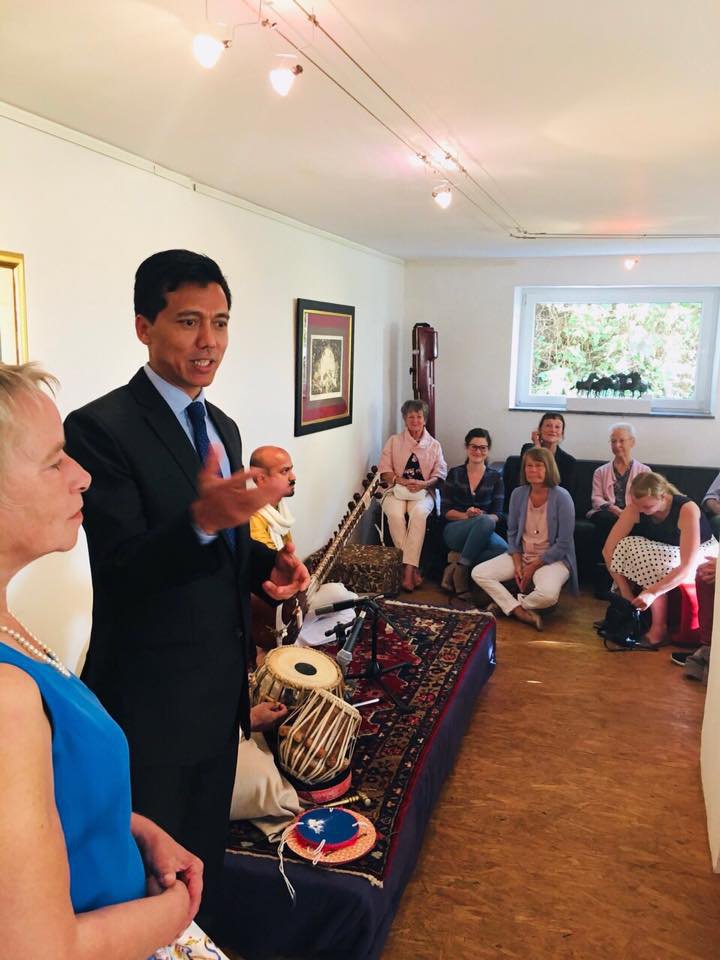 Ambassador Thapa addressing the program. Photo: Face book wall of Ambassador Thapa