After four months and recent UN report, the activism has started again nationwide gaining new momentum on social media as well as on the street of all over Nepal. In Jhapa, numbers of people of all
The momentum gained after launching 'Social Security Scheme' a few days ago. To reply to Prime Minister KP Sharma Oli's statement that the government was very much present in the country, activists all over Nepal have spontaneously revived the campaign.
In the last few months, Justice for Nirmala campaign, which was initiated from the people's level, in a bid to pressure the government to bring the culprits involved in Nirmala's rape and murder was slowed down. Nirmala was raped and murder on July 26.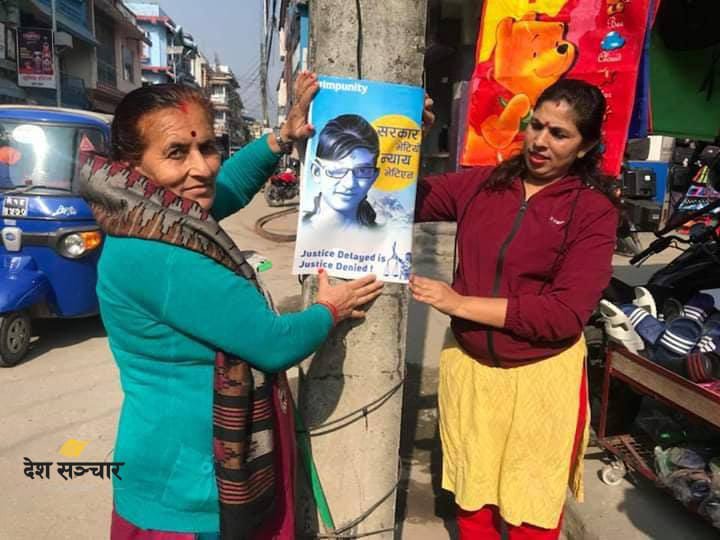 Police arrested 12 people for pasting posters on the street utility poles on November 30. People have also started changing their profile picture with Nirmala's picture. Similarly, supporters of philanthropist medical doctor Dr Govinda KC have also joined the campaign.
After failure of the government to nab culprits, Nirmala's family and supporters started indefinite sit-in protest in front of Kanchanpur District Administration Office.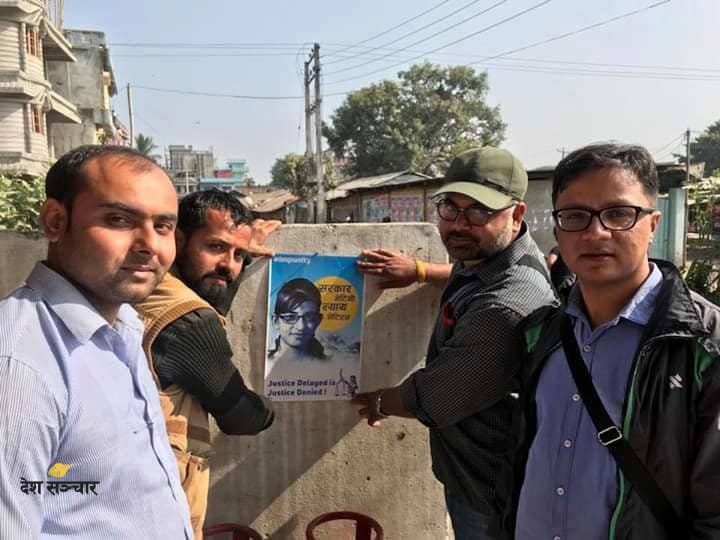 Based on the report published in The Himalayan Times and Dessanchar.com