At a time when the medical expenses have gone up by many folds, medicine is getting out of the reach of poor and middle income people living in different parts of the country.
For daily earners, visiting doctors and purchasing medicine are virtually impossible given the present context. Realizing the need to reach the overwhelming majority of poor people, young and energetic CEO of Nabil Bank Anil Keshary Shah has come up with a new vision, which will make the medical services available to the poor.
With just a deposit of Rs. 25000.00 in the bank's saving account, it will cover certain amount of medical insurance. For the poor who even cannot afford small money, this scheme is a lot and it saves their life as well. Recently, several news items have been coming in the newspapers and social media on the pathetic situation of people due to their lack of access to health services. Nabil's scheme is going to be a game changer.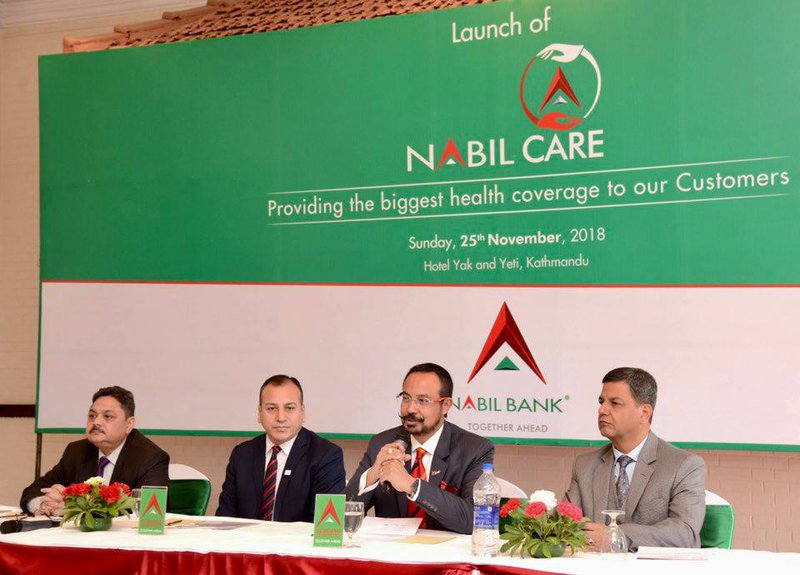 "All one needs is to have over Rs. 25, 000 in one's savings account and you are entitled to Rs. 3, 00,000 if one is diagnosed with specific ailments. No need to submit bills, no need to wait for reimbursement, no additional hassles when one's health fails! #NabilCare #NabilBank," announced Shah.
Known for introducing various innovative schemes in banking sector, Shah, CEO of Nabil Bank, has again proved his innovative bent in announcing the new scheme. With a large number of population living under the poverty, many stay out of the loop of medical treatment. Nabil's new scheme will benefit these people with nominal income.
"Nabil Bank is overjoyed to announce the commencement of coverage of all our individual savings account holders with insurance for 13 critical ailments," announced CEO Shah writes in his Facebook wall.
This is the first of its programs introduced by private sector banks to benefit large number of people with low income.
Although the money will be little for urban middle class and rich, the amount offered by Nabil without any administrative hassle will greatly contribute to the poor.