Earlier today, the French Embassy organized a repatriation flight from Kathmandu to Paris for the French nationals, their families and other European and non-European nationals in a special flight chartered by the French Government. This is the third repatriation flight and a total of 309 passengers departed in the French government-chartered flight today carrying 110 French nationals and more than 190 European and other non-European nationals.
This repatriation flight played another key role: it brought 3,000 German made PCR-test kits which are part of the German support to Nepal on its fight against Covid-19.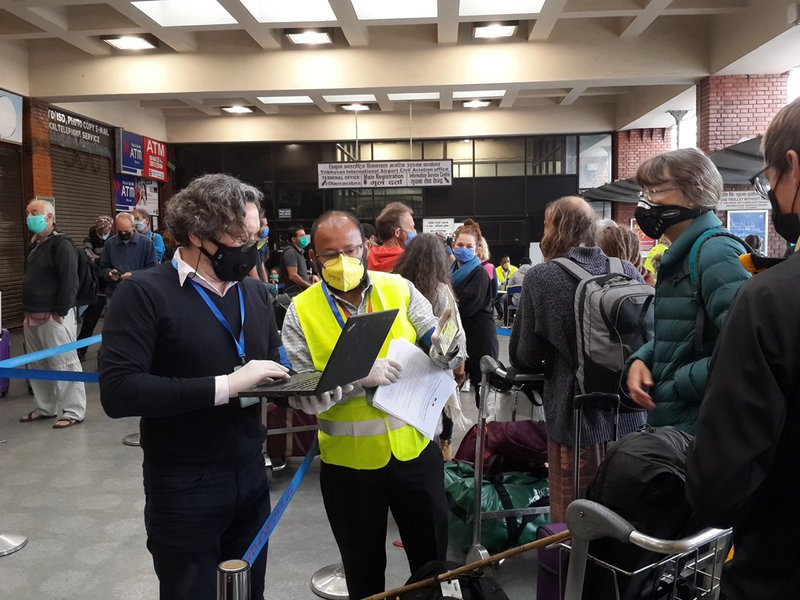 "The French Embassy is committed to the main mission of ensuring the welfare of its citizens abroad during hard times in close coordination with the local authorities to whom this Embassy is very grateful", said François-Xavier Léger, French Ambassador to Nepal, during the repatriation process.