European Ambassador to Nepal Nona Deprez and Mayor of Lalitpur Metropolitan City Chiri Babbu Mahajan jointly laid the foundation stone of the Multipurpose Training Center in Bugmati amid a function on Friday.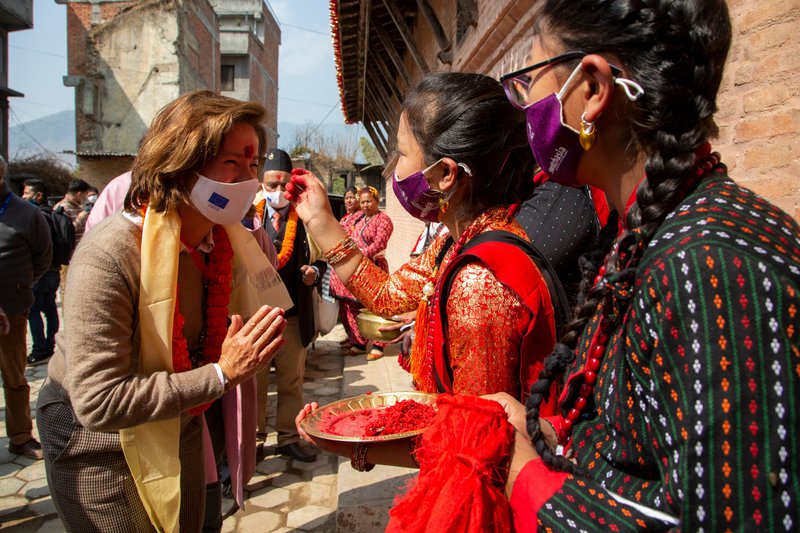 The center will use to train people in traditional crafts of the areas. "Training young people in traditional crafts like woodcarving is a great example of the economic opportunities of promoting culture."
During the program, EU ambassador to Nepal Nona Deprez thanked the local community, UN-Habitat Nepal for the preservation of traditional crafts. She also thanked the Mayor of Lalitpur for their exemplary cooperation to restore the ancient cultural city of Bungamati.