As part of its 'Neighborhood First' policy, medical equipment and supplies worth Nepali Rupees 28.80 Crores provided by the Indian Army were handed over to the Nepali Army today.
In a ceremony at Nepali Army Headquarters, Tundikhel today, the medical equipment was handed over by Ambassador Vinay Mohan Kwatra to General Purna Chandra Thapa, Chief of the Nepali Army. The ambassador reaffirmed India's support to Nepali Army in its fight against the COVID-19 pandemic and lauded its contribution in this respect.
According to a press release issued by The Embassy of India Kathmandu, the medical equipment, including Ventilators, Ambulances, ICU beds, PPE Kits, PCR test Kits etc was delivered to Kathmandu on 10 June 2021. The Indian Army has been assisting the Nepali Army to fight COVID-19 through various kinds of assistance since last year, including 1 Lakh doses of COVISHIELD vaccines which were provided in March 2021.
The latest assistance is another testament to the close cooperation between the two armies and the two countries, particularly in times of need.
Fighting COVID-19 together, India handed over medical equipment including Ventilators & Ambulances to Nepal Army amid a function today at Nepal Army headquarter.
India hands over ten ventilators to Nepal. These were handed over to Chief of Army Staff General Purna Chandra Thapa by the Indian Ambassador to Nepal Vinay Mohan Kwatra at Army Headquarters.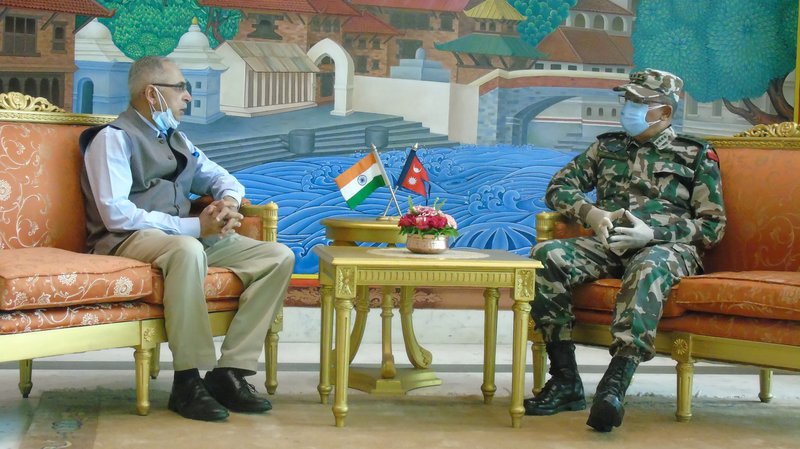 As a gesture of solidarity & close cooperation, medical equipment including Ventilators & Ambulances was handed over today by Ambassador Kwatra to General Purna Chandra Thapa, Chief of the Nepali Army