Ms. Michal Weiler- Tal, Director of South-East Asia Department from Ministry of Foreign Affairs (MoFA), Israel, arrived for a three-day official visit (15-17 Jan 2023) to Nepal, reaffirming the longstanding friendly relations between both countries.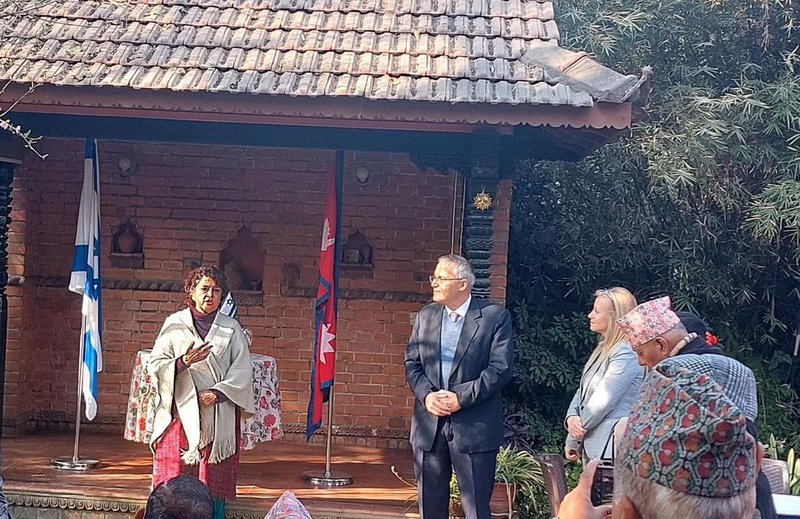 Weiler Tal met with high-ranking officials at the Ministry of Foreign Affairs MoFA Nepal including Bharat Raj Paudyal, Foreign Secretary. They discussed bilateral and multilateral cooperation and explored the possibilities of collaboration for mutual benefit in the future.
Israeli Ambassador Hanan Goder hosted a reception in Ms. Weiler-Tal's honour at his residence. Political leaders, government officials, media personnel, agro-experts, educationists, and other dignitaries were in attendance.
The Embassy believes that the visit will enhance the existing cooperation and bring fruitful outcomes benefitting both the nations.