For the ninth consecutive year, the United Nations Nepal together with the Embassy of the Federal Republic of Germany, Embassy of Israel and Delegation of the European Union observed the 78th International Holocaust Remembrance Day in Nepal today.
The 2023 commemoration centered around a memorial ceremony at Boudhanath Stupa where representatives of the four agencies lit 108 butter lamps in memory of the systematic, state-sponsored persecution and murder of six million Jewish children, women, and men, as well as the Roma and Sinti, the people with disabilities, LGBTIQ+ and countless others who perished during the Holocaust.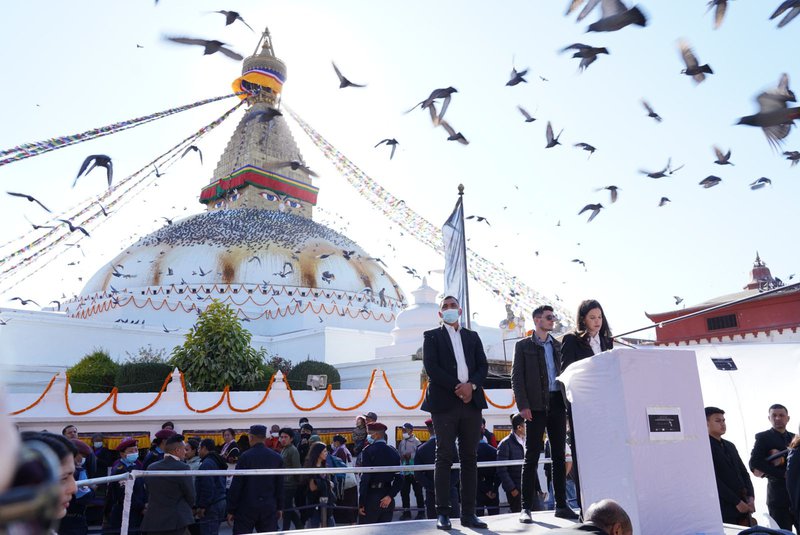 On behalf of the United Nations, Elke Wisch, UNICEF Representative in Nepal reading the UN Secretary General's statement emphasized, "As we mourn the loss of so many and so much, we also recognize that the Holocaust was not inevitable. No genocide ever is. Today and every day, let us resolve to never again remain silent in the face of evil – and to always defend the dignity and rights of all.".
The theme for this year's Holocaust Remembrance Day is "Home and Belonging" highlighting the humanity of the victims and survivors, whose very belonging was questioned in places they previously called home.
In Nepal, the commemoration of Holocaust Remembrance Day focuses on paying tribute to the memory of the victims of the Holocaust and reaffirms its unwavering commitment to counter antisemitism, racism, and other forms of intolerance that may lead to group-targeted violence.
Following the recitation of the memorial prayer at the ceremony, Ms Dana Fisher, Chargé d'affaires of the Embassy of Israel said, "The holocaust happened during WWII was a crime against humanity as a whole. Our message today is to promote values of tolerance, respect for others and standing up to any form of violence. Only by educating on the importance of these values, humanity will be able to prevent the reoccurrence of these atrocities and influence our world for the better."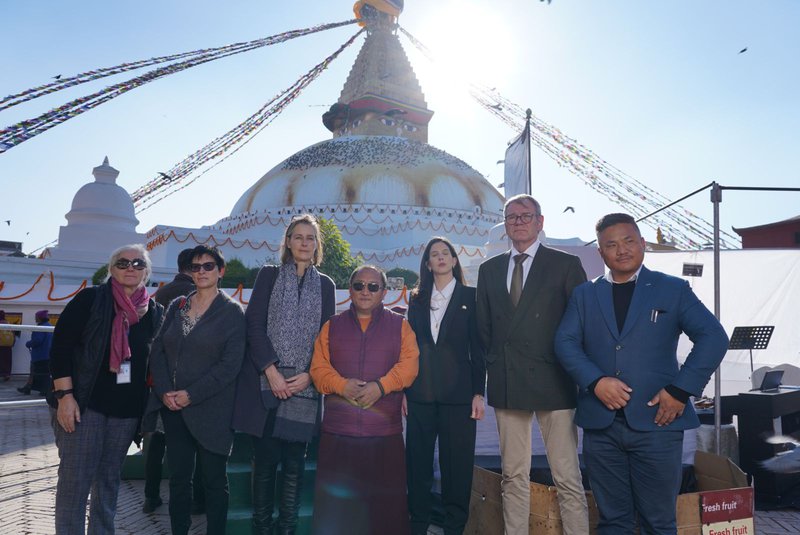 "The Holocaust was a crime of unprecedented scale and brutality, and it is our duty to ensure that it is never forgotten. On this Holocaust Remembrance Day, we honor the victims of the Holocaust and pledge to work towards a world where such atrocities never happen again." shared H.E Dr Thomas Prinz, German Ambassador to Nepal
Speaking at the memorial ceremony on behalf of the EU Delegation to Nepal, Dr. Joelle HIVONNET, Deputy Head of Delegation, said, "On this day, may we remember that the European Union was built on the ruins of the Second World War, as a peace project, so that the Holocaust could never be repeated. May we also remember that genocides always begin with the stigmatization of one community by hateful politicians who demonise and de-humanise some of their fellow human beings for the sake of power."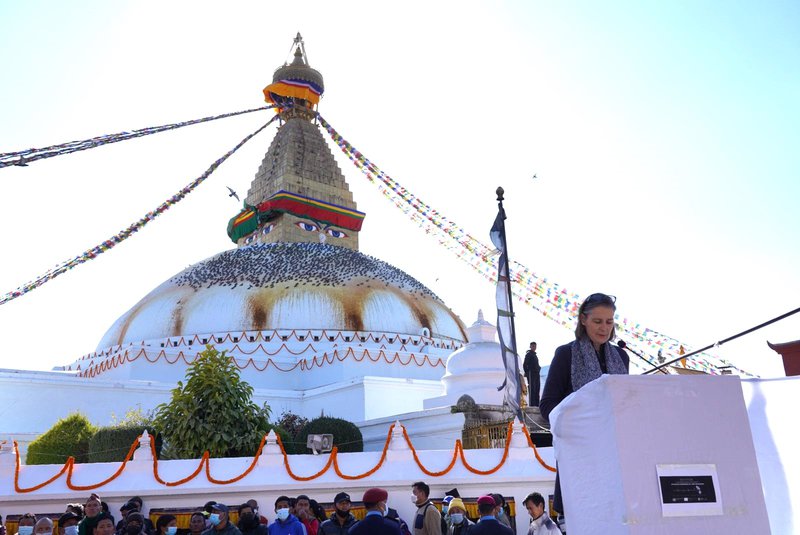 During the ceremony, in honor of the victims of the Holocaust, students of Kathmandu Pragya Kunja played "Violin of Hope" a beautiful holocaust themed music.