The Government of Japan handed over Medical Equipment for Diabetic Retinopathy patients to Kirtipur Eye Hospital in Kathmandu district today. Kikuta Yutaka, Ambassador of Japan to Nepal, attended the ceremony.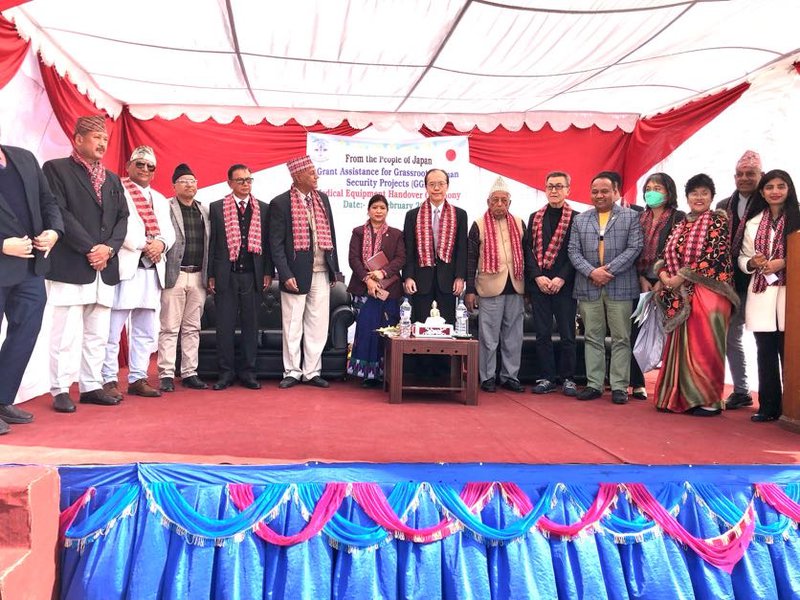 The medical equipment has been installed with the support of USD 154,100 (approximately NPR 18.35 million) under the Grant Assistance for Grassroots Human Security Projects (GGP) of the Government of Japan.
On this occasion, Ambassador Kikuta congratulated and appreciated the efforts of everyone involved in the project. He emphasized that without proper medical equipment, patients are not able to be diagnosed and treated as needed. In this regard, people suffering from diabetic retinopathy, one of the most pressing diseases in Nepal's modern society, will receive better medical services with the medical equipment granted by the project.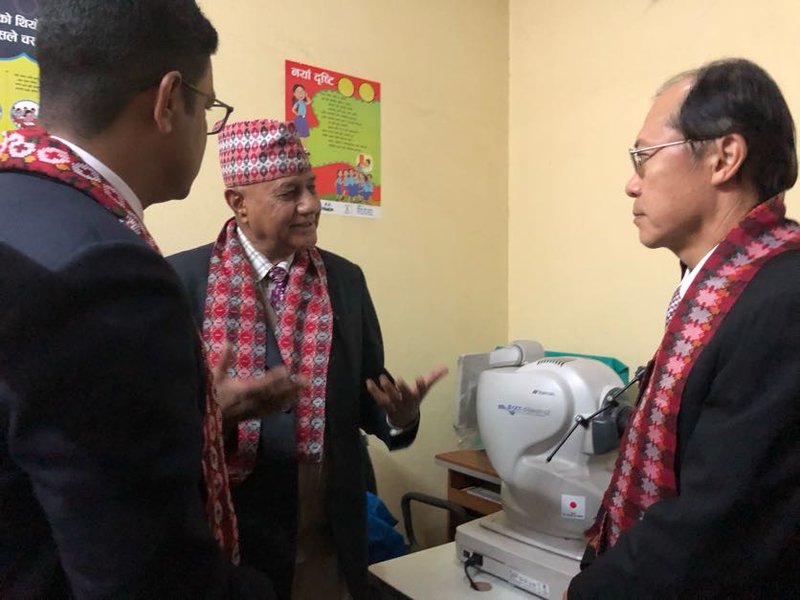 Ambassador Kikuta said that 2022 was the 120th year since Nepal dispatched its first eight students to Japan for their study. He expressed his pleasure to celebrate the completion of the project in February 2023 in the same spirit of the wonderful anniversary. He added that he hoped the results of this project would contribute greatly to the development of healthcare in Nepal and further to the exchange between the two countries.
Kirtipur Eye Hospital was established in 2017 by Nepal Netra Jyoti Sangh (NNJS), a pioneer in eye care services for 45 years, and which serves more than 20,000 patients annually, including 2,400 with diabetic retinopathy. The Embassy believes that the support will both assist patients attending the hospital, and further heighten the friendship between the peoples of Japan and Nepal.
GGP was established to implement projects directly benefiting people at the grassroots level for community socio-economic development. Since 1991, over 200 GGP projects have been implemented in Nepal.