Maha Shivratri is celebrated with great fervour across the country. On this day, devotees worship Lord Shiva with utmost dedication. Maha Shivratri celebrates the union of Lord Shiva and Goddess Parvati on the 14th day of the dark fortnight in the month of Phalguna. According to Hindu mythology, on this day, Lord Shiva wed Goddess Parvati.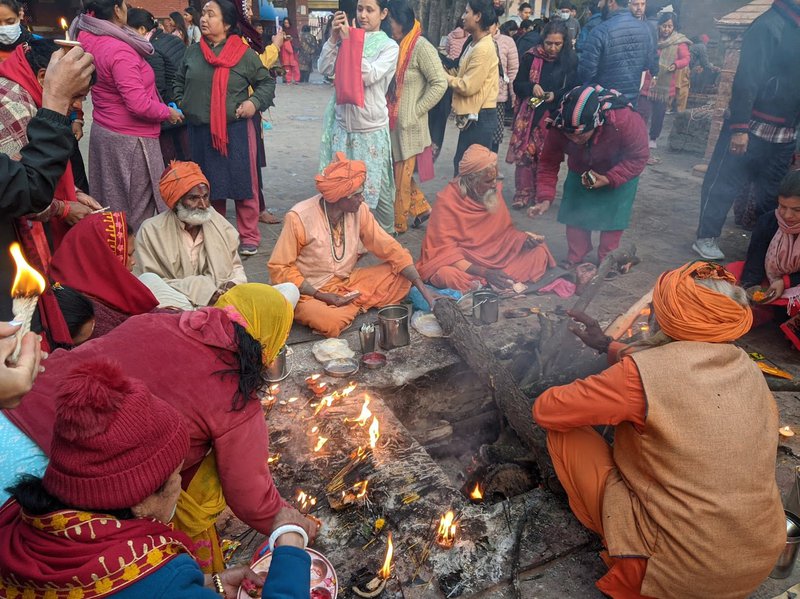 Maha Shivratri is one of the most auspicious festivals celebrated by Hindus. Every year, the festival is held to honour Lord Shiva. Maha Shivratri is a literal representation of Lord Shiva's great night.
Drik Panchang says that it's in the Magha month during Krishna Paksha. Every year in February or March, it occurs once. It typically occurs at the end of the winter and the beginning of the spring and summer. Because Shiva and shakti represent love, power, and unity, the fusion takes place at night. Maha Shivratri 2023 falls on Saturday, February 18.
The celebration of Maha Shivratri is thought of as significant among Hindus because of multiple factors. There are various stories which revolve around Ruler Shiva. While, some accept that Ruler Shiva was embodied as Master Rudra at 12 PM, some likewise accept that it is the big day of Ruler Shiva and Goddess Parvati, implying the union of 'Shiv and Shakti'. According to Hindu folklore, It is additionally said that Master Shiva saved the world from darkness by drinking the toxin that was created during the churning of the incredible ocean.
Some say that Lord Shiva performs his tandav dance. The cosmic dance of creation, preservation, and destruction is its name. Others say that this time of year, praying to Lord Shiva helps overcome sins and open a new path to righteousness. People believe that fasting on this day brings luck.
Maha Shivratri, also known as the 'The Great Night of Shiva' is the most important Hindu festival. As per Drik Panchang, the Chaturdashi Tithi will begin at 8:02 pm on February 18, and will finish at 4:18 pm on February 19. The Shivratri Purana time is between 6:57 am to 3:25 pm.
Maha Shivaratri 2023
Shivaratri is great festival of convergence of Shiva and Shakti. Chaturdashi Tithi during Krishna Paksha in month of Magha is known as Maha Shivaratri according to South Indian calendar. However according to North Indian calendar Masik Shivaratri in month of Phalguna is known as Maha Shivaratri. In both calendars it is naming convention of lunar month which differs. However both, North Indians and South Indians, celebrate Maha Shivaratri on same day.
Vrat Vidhi
One day before Shivaratri Vratam, most likely on Trayodashi, devotees should eat only one time. On Shivaratri day, after finishing morning rituals devotees should take Sankalp (संकल्प) to observe full day fast on Shivaratri and to take food next day. During Sankalp devotees pledge for self-determination throughout the fasting period and seek blessing of Lord Shiva to finish the fast without any interference. Hindu fasts are strict and people pledge for self-determination and seek God blessing before starting them to finish them successfully.
On Shivaratri day devotees should take second bath in the evening before doing Shiva Puja or visiting temple. Shiva Puja should be done during night and devotees should break the fast next day after taking bath. Devotees should break the fast between sunrise and before the end of Chaturdashi Tithi to get maximum benefit of the Vrat. According to one contradictory opinion devotees should break the fast only when Chaturdashi Tithi gets over. But it is believed that both Shiva Puja and Parana (पारण) i.e. breaking the fast should be done within Chaturdashi Tithi.
Shivaratri puja can be performed one time or four times during the night. The whole night duration can be divided into four to get four Prahar (प्रहर) to perform Shiva Puja four times. Drikpanchang.com lists all four Prahar durations for staunch Shiva devotees who perform Shiva Pujan four times in the night. We also list Nishita time when Lord Shiva appeared on the Earth in the form of Linga and the time window to break the fast on next day.
Bathing of Shivalingam with water, milk, and bel leaves epitomises soul purification.
Applying vermilion after the bath is a symbol of virtue. Fruits offered while worshipping represents the fulfillment of desires and longevity. Incense stick burning is a symbol of wealth. Betel leaves depict satisfaction from worldly desires. Lamp lightning epitomises the attainment of wisdom and knowledge.
Mantras
*Om Namah Shivaya.
*Om Tryambakam Yajamahe Sugandhim Pushti-Vardhanam
*Om Tattpurushaya Vidamhe, Mahadevaya Dheemahi Tanno Rudra: Prachodaya
*Om Namo Bhagwate Rudraay