Actor Purna Bikram Shah (Paul) has been released from Tanahun jail today.
He was in jail on a charge of rape to a minor for a year.
After releasing from jail actor Shah said that he will continue acting profession.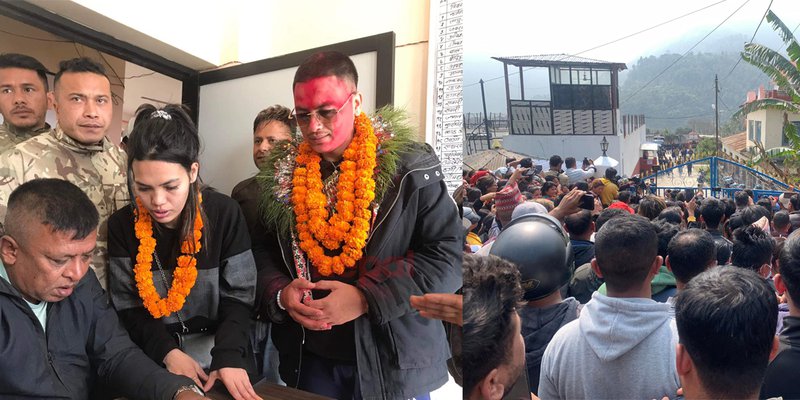 Tanahun Jail Chief Narayan Prasad Adhikari informed that after receiving a letter which mentioned Shah was given clean chit on Nawalpur district's accusation from Pokhara High Court, Shah has been released on Monday.
Chief Adhikari also said that actor Shah's sister Roshani Shah received him from the jail.
The High Court, Pokhara has given a clean chit to actor Purna Bikram (Pal) Shah on charge of pedophilia.
A division bench of judges Dilliraj Acharya and Shreedhara Kumari Pudasaini acquitted actor Shah on the case.
Earlier, the Nawalpur District Court had sentenced two and a half years of jail term against Shah on charge of pedophilia. After the district's verdict, Shah had filed the petition in the High Court, challenging the district court's verdict. However, the District Court Tahanun had acquitted Shah on a rape case against a minor.
The bench of the High Court concluded that the charge sheet against Shah was inadequate, Information Officer of High Court, Pokhara, Bishnu Prasad Acharya said.
Shah's lawyer senior advocate Kamala Mohan Wagle said that actor Shah will be released from the jail following the High Court's verdict. "Shah has won the case. He will be released tomorrow," according to Wagle.