The 10th Joint Steering Committee (JSC), held in Mount Abu in Rajasthan, was an excellent opportunity for secretary Ghimire to make significant progress on Nepal-India bilateral trade and cooperation in the power sector as the bilateral meeting between the two countries foreign secretaries ended on amicable terms just a week ago.
The Nepalese delegation entered into negotiations in a relaxed manner given the understanding struck between Indian Foreign Secretary Vinay Mohan Kwatra and Nepalese Foreign Secretary Bharat Raj Paudyal during their recent bilateral level meetings to resolve the concerns in the power trade.
Secretary Ghimire has participated in numerous bilateral power trade discussions with India and is a skilled negotiator. The gathering got underway on Mount Abu on February 18 and 19. The top JSC meeting was co-chaired by Dinesh Kumar Ghimire, Secretary (Energy), Ministry of Energy, Water Resources, and Irrigation, Government of Nepal, and Alok Kumar, Secretary (Power), Government of India.
Ghimire finally succeeded in convincing India to permit Nepalese electricity export to Bangladesh via India's transmission infrastructure despite missing the 10th JSC meeting. In a study on the power sector, the Joint Working Group (JWG) expressed India's willingness to permit the export of 50 MW of Nepalese electricity to Bangladesh via India.

The two sides agreed to continue power sector cooperation along the following axes: joint development of generation projects in Nepal, joint development of cross-border power transmission infrastructure, power trade under respective domestic regulations and policy frameworks, and capacity-building assistance. The two sides reaffirmed that the power sector cooperation is a strong pillar of the Nepal-India partnership.
The 10th meeting of the India-Nepal JSC, JWG on power sector cooperation was successful, and the Nepali side praised India for their kind welcome and hospitality in Mount Abu.
The Nepali side updated the Indian side on recent developments and future trends in Nepal's power generation, transmission, and demand scenarios. The Indian side also acknowledged Nepal's recent increase in installed power generation capacity, which paves the way for stronger and mutually beneficial power sector cooperation.
The two parties also agreed to form a Joint Hydro Development Committee (JHDC) to further investigate the development of viable hydropower projects in Nepal, with a particular emphasis on storage projects.
Secretary Ghimire uses all of his skills to make a major breakthrough in the Nepal-India electricity trade at the 10th Secretary Level Joint Steering Meeting.
NEA's MD Ghising
With the Managing Director of Nepal Electricity Authority, Kul Man Ghising, in his delegation, Secretary Ghimire has an added advantage in using his power trading skills. MD Ghising, who has been dealing with the Indian power sector for many years, is very familiar with Nepal's demand and supply situation, as well as the area in Nepal, India's power trade.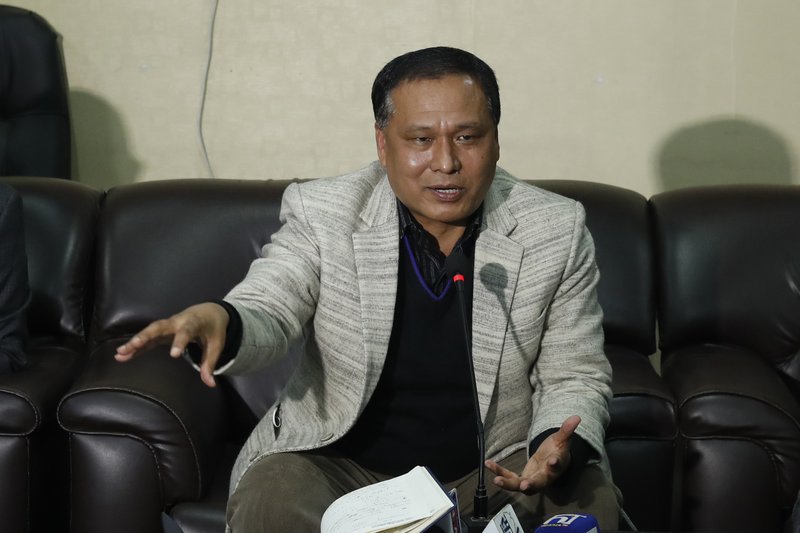 "This meeting is a major milestone in Nepal, India power trade. We have made much progress to enhance Nepal-India power trade, particularly Nepal's export to India," said MD Ghising.
At a time when the national grid is receiving over 800 MW of surplus electricity from the upcoming monsoon, the agreement to add 200 MW capacity to the 400 kV Dhalkhebar-Muzaffarpur cross-border transmission line is extremely significant.
According to a Ministry press release, Nepal and India have reached an agreement to increase power import and export capacity from 600 to 800 MW via the first international Dhalkebar-Muzaffarpur 400 KV transmission line.
JSC has taken some important decisions on cross-border electricity trade and in the expansion of electric transmission lines between the two countries.
The meeting also decided to forward the construction of high-capacity transmission lines for cross-border electricity trade.
In the meeting, the recommendations made by the joint secretary-level joint working group between the two countries, which was concluded on Friday, were discussed.
Managing Director of NEA Ghising said that the meeting of the joint steering committee was a milestone for electricity generation, transmission and trade.
MD Ghising, who participated in the meeting, said that India has positively accepted the proposal made by Nepal to export electricity to Bangladesh using India's transmission grid, and it has decided to give necessary consent after sending the name of the hydropower project to be exported.
"It has been decided to send the proposal of the project to export electricity to Bangladesh to the Central Electricity Authority of India for approval and after necessary examination by the Authority, and decided to give consent within the scope of the electricity import/export (cross border) guidelines issued by the government of India," said Ghising.
"Since we are currently getting approval for one year to sell electricity through competition in the day-ahead market of Indian Energy Exchange Limited (IEX), we proposed to extend it beyond one year. It has agreed to review by checking it.
Similarly, the meeting has also been agreed to process and approve the proposals submitted by us for the export of electricity for other additional projects," he said.
Ghising said that based on the Nepal-India inter-government agreement, the proposal for long-term electricity export from Nepal has been made, and the Indian side is taking it positively and informed that the necessary decision would be taken after receiving the proposal from Nepal.
The meeting decided that as so far Nepal was only importing electricity from Tanakpur, now it would be allowed to export as well.
The meeting agreed to supply 70 MW from April to June and 80 MW from July to March from Tanakpur-Mahendranagar's 132 kV single-circuit transmission line in both directions.
This has opened the way for hydropower projects located in various districts of Sudurpashchim Province to be exported to India's central transmission system during the dry season, MD Ghising said. "In addition, the joint technical group has been directed to find possible options to expand the capacity of the existing transmission line or to build a new transmission line of 200 kV."
For electricity import and export between Nepal and India, it has been agreed to implement the Inaruwa-Purnia and New Lamki (Dodhara)-Bareilly 400 kV transmission lines by completing the construction in the year 2027-28 and 2028-29 respectively.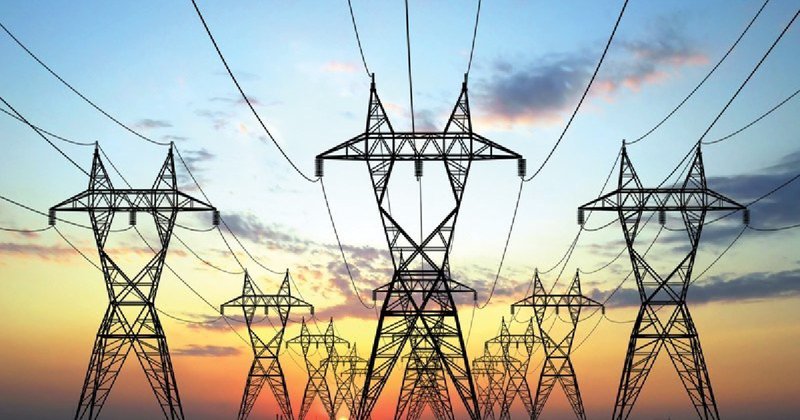 Ghising said that it was agreed to increase the electricity capacity being imported-exported from 600 MW to 800 through Dhalkebar-Muzaffarpur 400 kV first cross-border transmission line which is currently in operation.
Nepal had proposed to construct these transmission lines in the investment modality of the new Butwal-Gorakhpur transmission line. It has been agreed to finalize the investment modality soon.
Similarly, both parties have agreed to conclude the new Butwal-Gorakhpur line implementation and transmission service contract soon and to complete the construction of the line by March 2025.
Fruitful Talks
The Indian side drew the Nepali side's serious attention over the issues, including land acquisition, and obstruction of locals to the construction of the Arun III transmission line in the districts of Bhojpur, Khotang and Udayapur, among others.
In addition, the Indian side has requested to facilitate the construction of the Koshi Highway, citing that the construction schedule would be affected if large equipment including power transformers could not be delivered due to delays in the construction of the Koshi Highway.
The Nepali side has promised to solve the problem and take the necessary steps to create an environment to complete the project within the stipulated time. The construction of the project is targeted to be completed by March 2024.
Madhu Prasad Bhetwal, Joint Secretary of the Ministry of Energy, Water Resources, and Irrigation, who attended the JWG, stated that an agreement was reached to increase the capacity of import-export electricity through the Dhalkebar-Muzaffarpur 400 kV transmission line by 200 MW.
He also stated that the two parties had reached an agreement to import and export 70 to 80 megawatts of electricity from the Tanakpur-Mahendranagar 132 kV transmission line. A joint technical team will also investigate potential options for exporting up to 200 megawatts of electricity. This was agreed upon at the Energy Secretary-level Joint Steering Committee meeting on Saturday in Mount Abu, Rajasthan, India (18 February).
Several other important agreements on power trade were reached during the meeting, including expanding the power of existing, under-construction, and proposed transmission lines.
This was the first meeting between Nepal and India at the level of energy secretary since the formation of the Prachanda-led new government in December last year. Regardless of the change of guard in Kathmandu, Nepal-India power sector cooperation is expected to proceed smoothly.
Prime Minister Prachanda's first visit to India, which is still being worked out diplomatically, is expected to boost bilateral cooperation in the power sector.
During their meeting, the Indian side expressed interest in signing an inter-governmental agreement to export electricity generated by hydroelectric projects in Nepal to the Indian market.
To deepen cooperation in the power sector, the two neighbors issued a long-term vision titled "India-Nepal Joint Vision Statement on Power Sector Cooperation" during former Prime Minister Deuba's official visit to India in April 2022.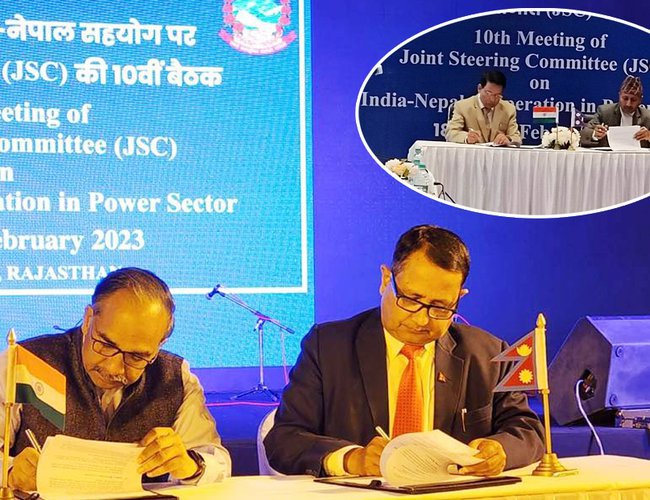 According to Ghising, who attended the meeting, India, among other things, views Nepalese proposals to allow Nepalese electricity export to Bangladesh favorably and has requested that Nepal provide the name and details of the project for this trade. India agrees to consider export after NEA inspections to ensure compliance with cross-border directives. This is a very encouraging development.
He also stated that India has agreed to extend Nepalese electricity trade under the day-ahead competitive market of Indian Energy Exchange Limited (IX). Following the examination and review, India agreed to extend the agreement for another year, adding additional hydropower projects. He also stated that the Indian side had informed Nepal of its proposal to enter the real-time market. MD Ghisng said that India has been supportive of Nepal's proposal for a long time.
He also acknowledged that India has agreed to allow a 132 kV single circuit Tanakpur-Mahendranagar transmission line for Nepalese electricity exports. The transmission line will be allowed to evacuate 70 MW of electricity from April to July and 80 MW from July to March, according to the agreement.
MD Ghising stated that this agreement allows for the export of surplus electricity generated in Sudur Pashicm's various districts. He also stated that India agreed to consider Nepal's proposal to export Nepalese electricity to India via 132 kV and a subsequent low capacity transmission line. However, because such transition and transmission charges fall under the purview of the interstate system, it must consult the issue states.
Ghising also mentioned that India has agreed to support Nepal's solar power system and green hydrology.]
After wasting decades debating water resources, Nepal and India have recently made significant progress. The breakthrough made by Secretary Ghimire's team gives Nepal more space, potentially opening up a larger Indian market.
India Electricity trade aims to demonstrate to Nepalese citizens that India is a market for Nepalese electricity, with MD Ghising holding the opinion that this is yet another significant milestone in Nepal.