Increased capacity for consuming the nation's produced electricity is his top objective, according to Shakti Bahadur Basnet, the recently appointed Minister of Energy, Water Resources, and Irrigation.
In a welcome program held by the Nepal Electricity Authority (NEA) on Monday, Minister Basnet stated that the infrastructure of the transmission lines and distribution systems will be strengthened and expanded in the areas where electricity is not available in order to increase the consumption capacity..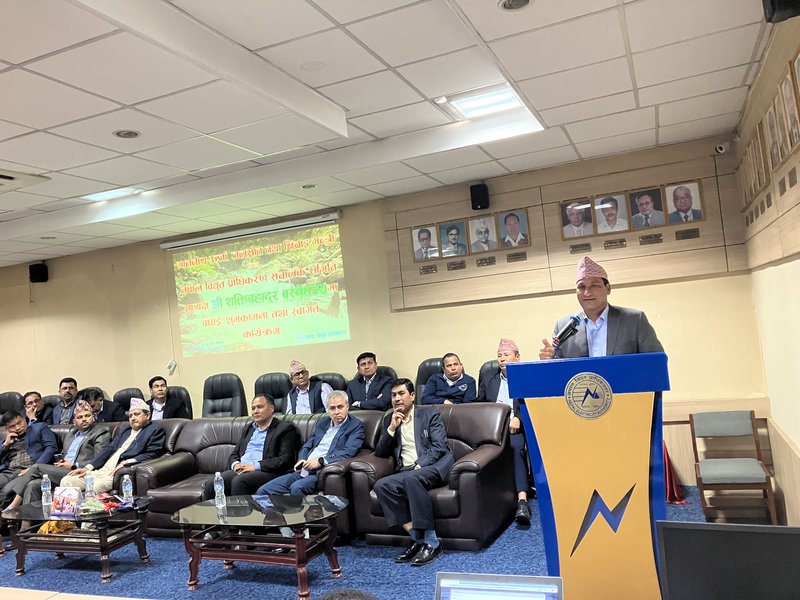 Minister Basnet, a former Forest Minister, claimed that he is aware of the issues of forest area use and tree felling in the building of hydropower and transmission line projects, and that he will work to eliminate delays in project construction owing to forest and security concerns.
The NEA, according to him, has established good standards for the nation's public institutions. Minister Basnet, the NEA's Chairman of the Board of Directors, stated that he will take on a new role in enhancing the high standards already in place.
Dinesh Kumar Ghimire, secretary of the ministry of energy, resources, and irrigation, said during the program that in order to increase domestic electricity consumption, focus should be put on the development of strategic big reservoir hydropower projects, the extension of electrical services, and the improvement and expansion of transmission and distribution system structures.
Power management during the rainy season is currently the biggest problem, according to Kulman Ghising, Managing Director of NEA, who gave a detailed overview of the organization.
"In order to carry out the plans for the next five years, including the projects being built for power generation, transmission, and distribution, as well as to increase domestic consumption and increase electricity exports, it is estimated that more than 8.5 billion rupees will be required in investments. However, the government has fallen far short of this requirement. The government, authorities, and donor organizations must address a crisis, and for this, facilitation and coordination are required," said MD Ghising.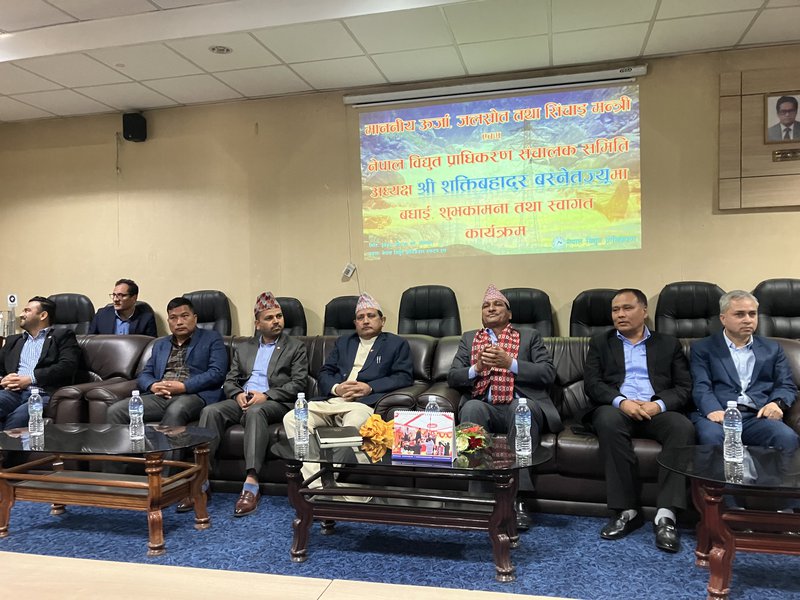 He said that during this year's rainy season, there is a need to export 1,000 to 1,200 megawatts of electricity, which is more than domestically consumed. Mentioning that the energy sector has got an experienced minister, Ghising expressed his belief that it will be facilitated in solving the problems of the forest sector, peace and security arrangements, etc.
He claimed that more electricity than was consumed domestically during this year's rainy season would need to be exported, between 1,000 and 1,200 megawatts. Ghising said that the energy sector now has a minister with expertise, and he expressed his hope that this will make it easier to resolve issues with the forest sector, peace and security arrangements, etc. Manoj Silwal, the authority's deputy Managing director, highlighted the number of issues during the program, including the need for an adequate electrification budget.
The President of official trade union draw the attention for security measures for those working to check power leaks.