Nepal Investment Mega Bank Limited (NIMBL) has just opened a new extension counter in Dangihat, Belbari, Morang.
Nepal Investment Mega Bank Limited has extended the extension counter at Dangihat in Kosi Province. The Bank has launched an extension counter on Friday at Dangihat located in Belbari Municipality Ward No. 9 of Koshi Province.
Dil Prasad Rai, Mayor of Belbari Municipality and Rajeev Gajurel, Head of Koshi Province of the Bank, jointly inaugurated the extension counter.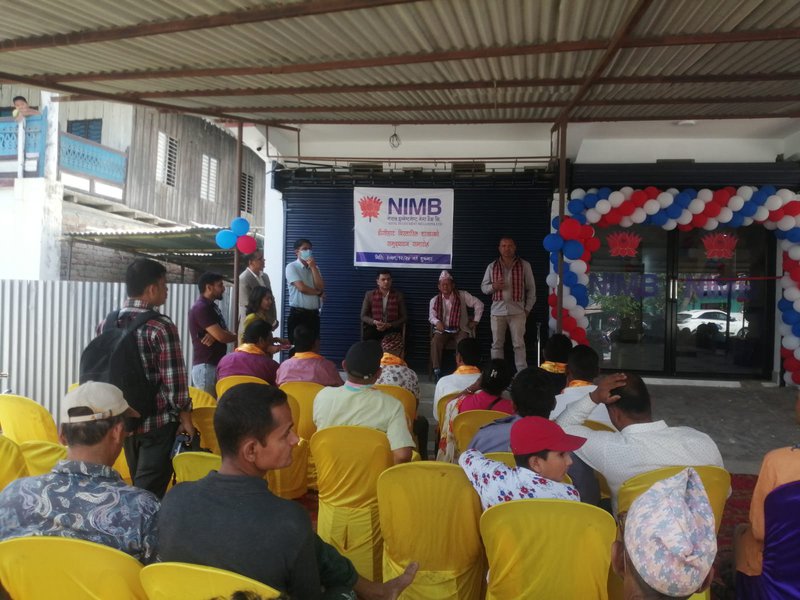 Inaugurating the event, Mayor Dil Prasad Rai said that financial transactions will now be done through banks, so it will be easy for the residents. Shaligram Basnet, ward chairman of Belbari municipality ward number 9, was present in the program.
Speaking at the program, the ward president Shaligram Basnet said that banking facilities will be easily available to the customers and industrialists in Dangihat and the surrounding areas, which are beyond the reach of banks.
In line with the Bank's policy of extending extension counter based services and network, the bank has already extended extension counters at various locations. At present, the bank has been providing specialized facilities through 296 branch offices and 51 extension counters.