U.S. Ambassador to Nepal Dean R Thompson inaugurated GrowByData Services new office in Nepal on 24th of April. Following inauguration , the ambassador also toured the new workspace and interacted with team members and partners.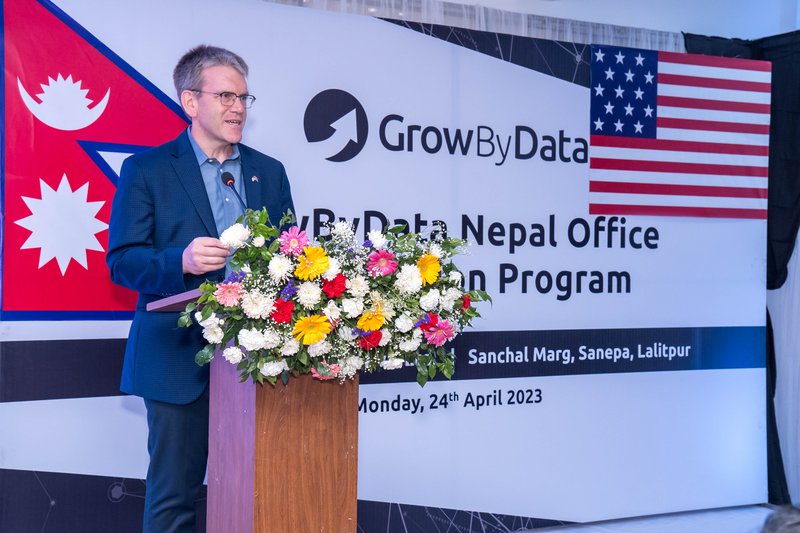 "GrowByData, a Boston and Kathmandu based marketing intelligence firm, is excited to announce the opening of its new office in Sanepa," according to a press release.
The new building is designed to enhance reliability and promote cross-team collaboration as the firm continues to grow and provide an exceptional experience for marketing leaders at blue chip clients.
The ribbon cutting will be attended by his excellency US Ambassador Dean R Thompson, followed by
"Marketing leaders are overwhelmed with data today. We aspire to be the marketing intelligence partner of the top marketing firms by offering them novel insights and services that break silos to support them craft new strategies. The opening of GrowByData's new office marks our investment to support the importance of cross-team collaboration across engineering, customer success, and marketing to offer industry-leading insights across the evolving digital media landscape to our blue-chip clients," highlights Managing Partner Prasanna Dhungel.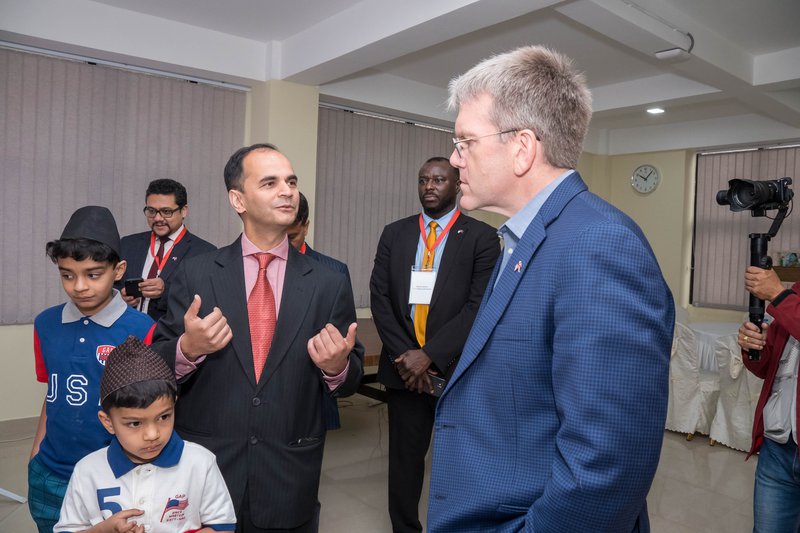 "In 2014, GrowByData began with a team of 5 members from a one-room shared office space in Naxal. Looking back, we have come a long way with a strong team of 100 plus working from our Boston and Kathmandu offices. We started serving just one client in 2014 and now are collaborating with over 100 brands through half a dozen agencies. We are delighted and proud to have contributed to both economies in the US and Nepal along with many CSR programs to support the local community," stated Subin Shrestha, the VP of Operations.
Founded in 2014, GrowByData specializes in providing novel insights to marketing leaders, enabling reporting of Share of Voice, Pricing, Promotions, Customer Reviews, Competitive Dynamics, and other digital shopper attributes. The firm has successfully served global advertising agencies and their household brand clients. Please visit www.GrowByData.com for more information.