The import of petroleum products into Nepal decreases for the first time in ten years. Numerous homes in metropolitan areas have started using electricity for cooking as a result of increased power production and improved quality of supply, while industrialists have substantially reduced the use of fuel for energy generating.
The decrease in petroleum product imports is welcome news for Nepal, which has already committed to the Sustainable Development Goals and to making zero emissions by 2050 and a 30 percent reduction in LPG usage. The Nepal Electricity Authority (NEA), under the direction of Managing Director Kul Man Ghising, plays a crucial role in this.
His current attempts to provide reliable, high-quality electricity are encouraging people to switch to electric cooking and encouraging business owners to stop using generators.
Amrit Man Nakarmi recently presented a study in which he found that industries were using less diesel and more electricity for cooking.
For urban families, electricity is significantly less expensive than LPG. One cannot disregard the impact of electric cooking appliances to lowering the import of petroleum products given the import of such equipment documented in the Department of Customs during the last month.
Additionally, according to the NEA's data, industrial and metropolitan areas like Kathmandu have seen a sharp rise in their electricity use. The number of electric vehicles is growing as are the charging stations across Nepal, even though they have yet to make a noticeable contribution.
The quality and regularity of the electricity have already improved under the direction of the managing director of Kul Man Ghising. Power outages are uncommon in urban regions like the Kathmandu Valley. No light portion restored the system in a shorter amount of time thanks to an effective maintenance procedure.
It would be dishonest to solely attribute the decline in petroleum product imports to the current economic downturn at a time when power generation is rising.
"The country's economic downturn has had an impact on fuel usage as well. In the current fiscal year, the import of mineral fuel, which had been rising yearly, has dropped by more than 15%. Additionally, it demonstrates a drop in market gasoline usage, according to the online.com portal.
Online reports that during the past nine months, the import of diesel has declined by 25% while the import of gasoline and aviation fuel has decreased at a typical rate. With the exception of aviation fuel, all other fuel imports have generally been declining. The quantity of foreign currency required for imports, however, is unchanged as a result of the price increase.
The overall volume of gasoline imported for the current fiscal year 2079–2080 decreased by 16.44 percent, according to Nepal Oil Corporation. However, the amount of money spent on importing various mineral fuels has increased by 0.42 percent.
Data show that between July of last year and 17 Baisakh, the import of gasoline decreased by 8.77 percent. The company purchased 5 lakh 32 thousand 208 kiloliters of gasoline during this time. This shows that 56 000 21 kiloliters of gasoline are typically utilized per month.
Diesel imports have also declined by 26.09 percent in volume. The company appears to have imported an average of 1 lakh 9 thousand 59 kiloliters of fuel every month, despite importing 10 lakh 36 thousand 67 kiloliters of diesel overall this year.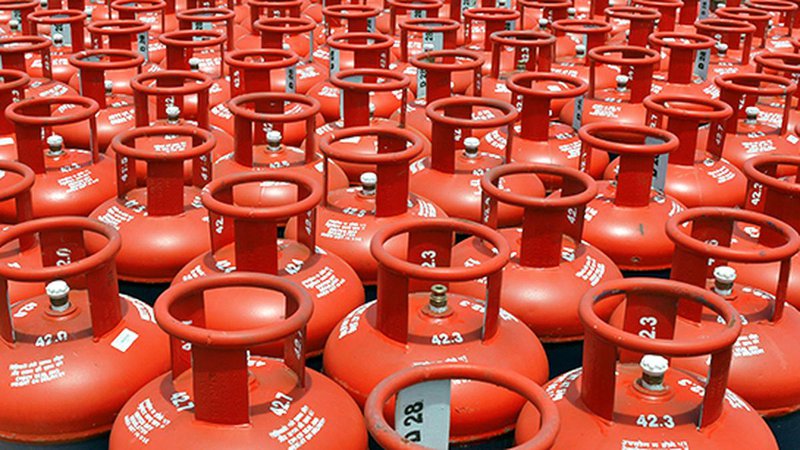 The import of kerosene has also declined. Imports of kerosene have dropped by 4.12%. While 9 64 kiloliters of kerosene have been imported since July, the average monthly importation of kerosene has only been 954 kiloliters.
Additionally, there are fewer cooking gas imports now. Gas imports have fallen by 3.13 percent over this time frame. It appears that throughout this time, when a total of 4 lakh 6 thousand 785 metric tons of gas are imported, an average of 42 thousand 819 metric tons of gas are being used each month.
The amount of aviation fuel imported has increased. The corporation reports that this year, imports of aviation fuel have climbed by 13.64 percent. A total of 141 thousand 340 kiloliters of aviation fuel have been imported throughout this time. This indicates that 14,877 kiloliters of aviation fuel are now consumed on average per month. The import of aviation gasoline is higher than it was last year because of the decline in aviation activity following the corona pandemic.
The corporation claims that this year alone, gasoline imports totaled 2 trillion 24 billion 57 crore 57 million 13 thousand 725 rupees. This represents a 0.4% increase over the same time previous year. Even though there were less imports after the Russia-Ukraine war, there were still more exports due to the high cost of fuel.
The Corporation's spokesperson, Manoj Thakur, claims that the economic downturn has reduced fuel imports since the economy is not operating properly. "The more economic activity there is, the more fuel will be consumed," he claims.
Fuel usage and goods transportation will rise as additional projects' building work picks up speed. Because of this, both the need for gasoline and its import will rise.
However, the current fiscal year's construction projects suffered from the impact of rising construction material prices. Despite the fact that oil is inexpensive in India, the trend of smuggling smuggled oil into the country and selling it there has increased this year despite the reductions in fuel costs made by both the government and the private sector.
As the pace of development projects quickens, he predicted that both fuel consumption and the movement of commodities would rise. As a result, there will be a rise in both the import and demand for gasoline. However, the current fiscal year's construction projects suffered as a result of rising construction material prices. Despite government and private sector efforts to reduce fuel prices, India still has inexpensive gasoline, and this year has seen an increase in the practice of sneaking oil into the country and selling it there.
Despite 5% of families using electric stoves, according to the previous year's national census, he claims that the import of gas has not dropped. "More people are using electric stoves as an alternative, but they still cannot completely stop using gas," he claimed.
The decrease in POL is helping Nepal go in the correct directions at a time when the country has pledged to have zero emissions by the year 2050 through its Nationally Determined Commitment and Sustainable Development Goals (SDGs), which aim to reduce LPG consumption by 30%.