Minister for Foreign Affairs NP Saudnc had a meeting with External Affairs Minister of India Dr. S Jaishankar on the sidelines of IOC2023 meeting in Dhaka, Capital of Bangladesh.
"Discussions were held on ways to consolidate cooperation in trade, transit, connectivity & people to people linkages. During the meeting, Nepalese ambassador to Bangladesh Ghanshyam Bhandari and other Nepalese officials also present. Tweet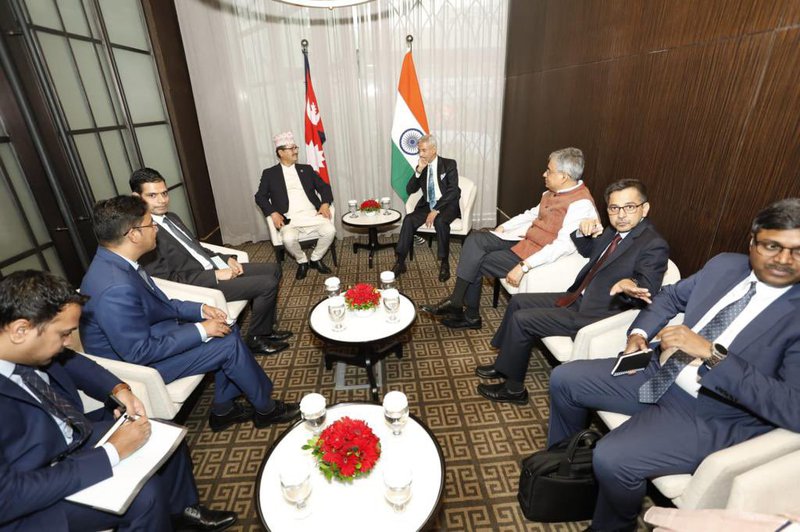 In his tweet, external affairs minister of India. Dr. S. Jaishankar mentioned his meeting with Nepal's foreign minister Saud as a good first meeting.
"A good first meeting with FM N.P. Saud of Nepal. Congratulated him on his new responsibility. Discussed further steps in our steadily expanding partnership. Spoke about energy, connectivity, and our enduring people to people ties," tweets External Affairs Minsiter of India Dr. S. Jaishankar. https://twitter.com/DrSJaishankar/status/1656995260705411072