Australia's Assistant Foreign Minister, Tim Watts, MP, handed over an Australian-made Portable Altitude Chamber (PAC) to the Himalayan Rescue Association (HRA) for use at Pheriche Aid Post and the Everest ER Clinic at Everest Base Camp.
Assistant Minister Watts thanked HRA on behalf of the Australian Government for the organisation's assistance to Australians and others who require medical support during expeditions and treks. "Australia is deeply grateful to HRA and the Nepali authorities for their support to Australian mountaineers and trekkers."
He said Nepal is a favoured destination among Australians for adventure tourism. Almost 27,000 Australians visited Nepal in 2022, making Australia the fourth largest source of foreign tourists to Nepal that year. He expected many more Australians would visit Nepal in 2023 as the tourism industry recovers.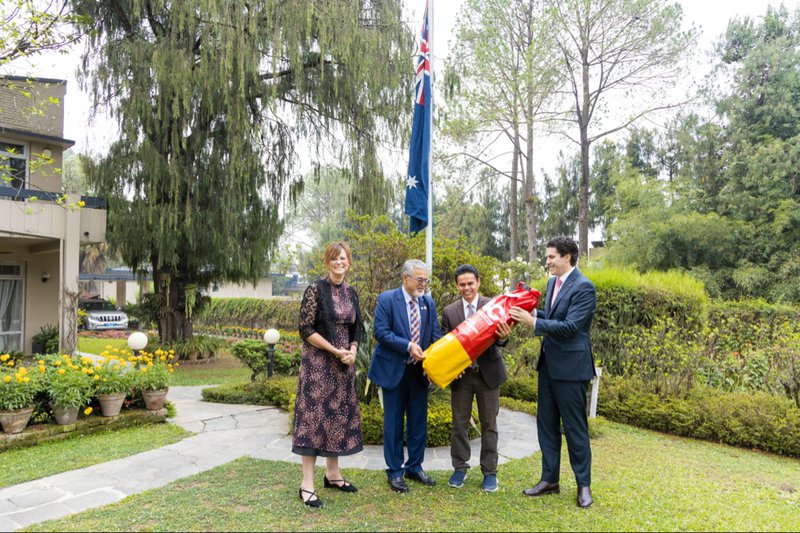 "As we mark the 70th anniversary of the first successful ascent of Mount Everest by Tenzing Norgay and Sir Edmund Hillary, we are mindful that over 300 lives have been lost in attempts to reach the summit," Assistant Minister Watts said.
"I also offer my deep condolences to the Sherpa guides and others involved in the Khumbu Icefall accident in April. These tragic events underline the importance of Australia's ongoing partnership with HRA."
The PAC is made by Australia's Bartlett Manufacturing to assist with managing high-altitude sickness when conditions do not allow for an immediate and effective descent, or when the patient is too ill to move.
Australia's past support to HRA has included communications equipment, such as satellite phones, to enable medical teams to provide good quality high altitude health care to Nepali and foreigners in mountain locations.