The British Council is pleased to announce that applications for the prestigious British Council IELTS Prize 2023 in Nepal are now open. The annual competition aims to provide valuable support to IELTS test-takers by offering up to £5,000 towards their university tuition fees at English-speaking universities.
This year, the IELTS Prize welcomes test takers residing in multiple countries, including China, Japan, Hong Kong, Indonesia, Korea, Malaysia, Philippines, Singapore, Taiwan, Thailand, Vietnam, Bangladesh, Pakistan, Nepal, and Sri Lanka. The opportunity is extended to students who have applied for undergraduate or postgraduate studies, both locally and overseas, through IELTS. The courses must be scheduled to commence between January 2023 and March 2024.
Applicants are encouraged to submit their completed applications by September 15, 2023, to be considered for this prestigious prize. A total of three winners will be chosen through a highly competitive selection process in each country. The selected winners will receive a generous cash prize, which will greatly support their educational pursuits.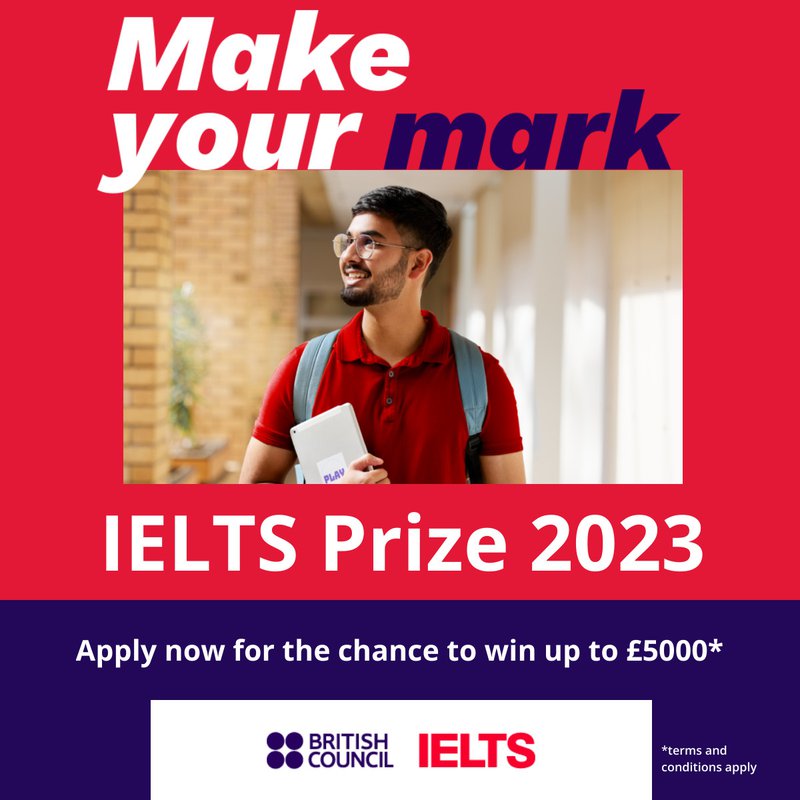 Maxim Raimann, the General Manager of Exams at the British Council Nepal, expressed his thoughts on the IELTS Prize, stating, "IELTS Prize winners are individuals who possess the determination to utilize their international studies and apply their learnings to benefit their home communities. We firmly believe that international study and collaboration play vital roles in creating a more peaceful and prosperous world for all. It is our pride and privilege to assist these ambitious and intelligent individuals in achieving their goals."
To gather more information about the prize, the application process, and frequently asked questions, interested applicants are advised to visit the official website at https://takeielts.britishcouncil.org/take-ielts/study-work-abroad/ielts-prize.
About IELTS
The International English Language Testing System (IELTS) stands as the world's most renowned English language proficiency examination for higher education and global migration. Trusted by over 11,500 organizations worldwide, IELTS is widely recognized and respected by educational institutions, employers, governments, and professional bodies.
IELTS is jointly owned by the British Council, IDP: IELTS Australia, and Cambridge Assessment English. For additional details about IELTS, please visit their official website at www.ielts.org.
About the British Council
The British Council, an esteemed international organization for cultural relations and educational opportunities from the United Kingdom, works diligently to foster connections, understanding, and trust among individuals in the UK and countries across the globe. Their efforts span various domains, including arts and culture, education, and the English language, with a mission to support peace and prosperity. Operating in over 100 countries and reaching an impressive 650 million people in 2021-22, the British Council remains dedicated to making a positive impact worldwide.