The former Chief Executive Officer of the National Reconstruction Authority, Sushil Gyewali, the director general of the Department of Archaeology, Damodar Gautam,and U.S. Ambassador to Nepal Dean R. Thompson launched the book by Dr. Rohit Ranjitkar, "Monuments of the Kathmandu Valley: Before and After the 2015 Earthquake," today at Patan amid a gathering of people from various walks of life in Patan. .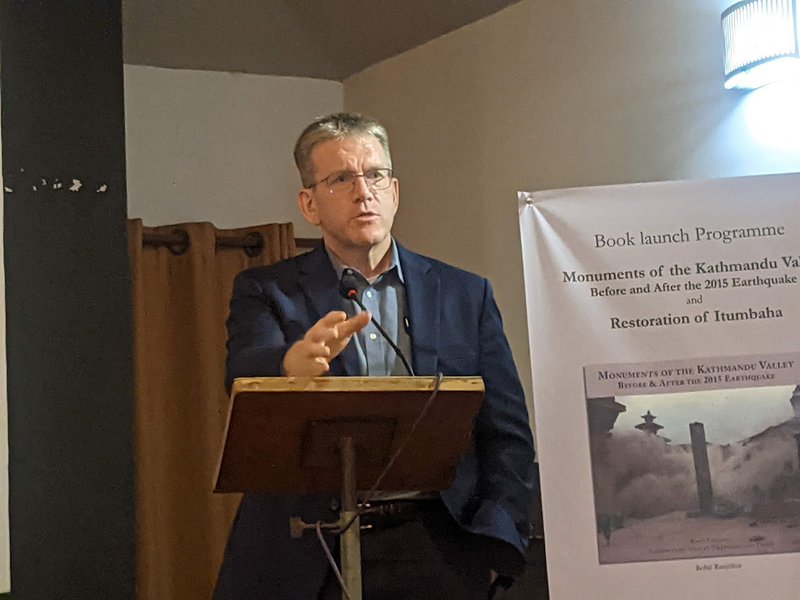 An executive director for the Kathmandu Valley Preservation Trust (KVPT), Dr. Ranjitkar is a key person behind the restoration of monuments in Patan.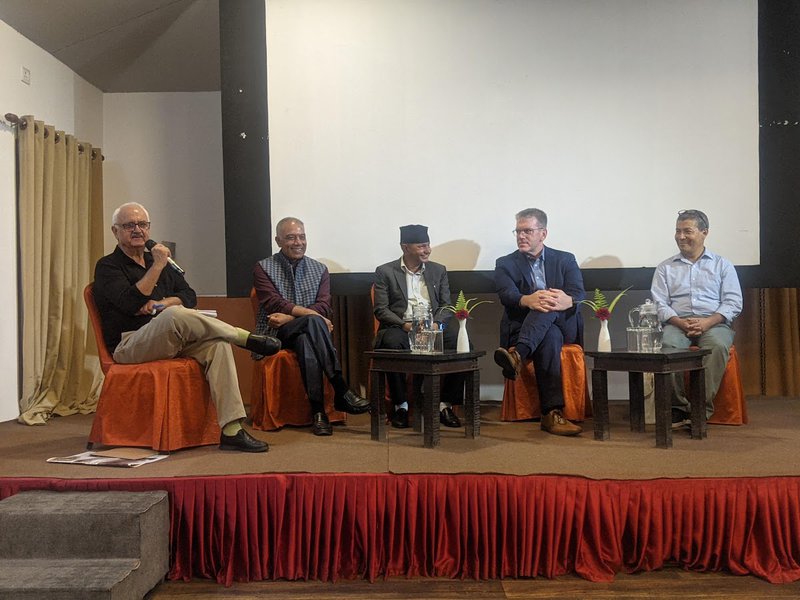 Speaking at the session were Ambassador Thompson, Gautam, Director General of the Department of Archeology, and Gyawali, a former CEO of the National Reconstruction Authority.
U.S. Ambassador Thompson underlined the assistance offered by the US Ambassador Fund during the discussion, which was moderated by KVPT honorary chairperson Kanak Mani Dixit.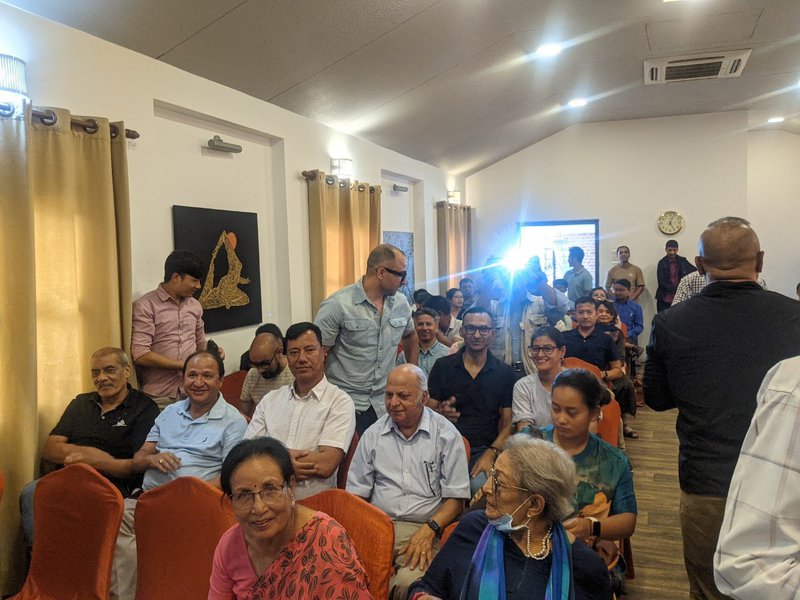 The book by Niels Gutschow's Restoration of Itumbaha was also unveiled today.