After the massive floods of August 8,9 and 10, Nepal Army starts search and rescue operation. Teams of the Nepali Army have carried out rescue operations in the areas affected by the incessant rains as follows.
According to a press release issued by Directorate of Public Relations and Information, in Bara District, Adarshkotwal Rural Municipality -1, Chiutaha has flooded the Jamuni river and the local people living in that area have been shifted to a safer place.
After the water of Lalbkiya river flow started to cut down, a temporary embankment has been constructed in that area with the cooperation of Nepal Police, Armed Police Force and local residents in Nijgarh Municipality- 8, Kachharia.
Nepal Army team rescued the local residents trapped on the banks of the Bagmati river in Mainathpur and shifted to a safe place in Sarlahi District, Dhankaul Rural Municipality -4,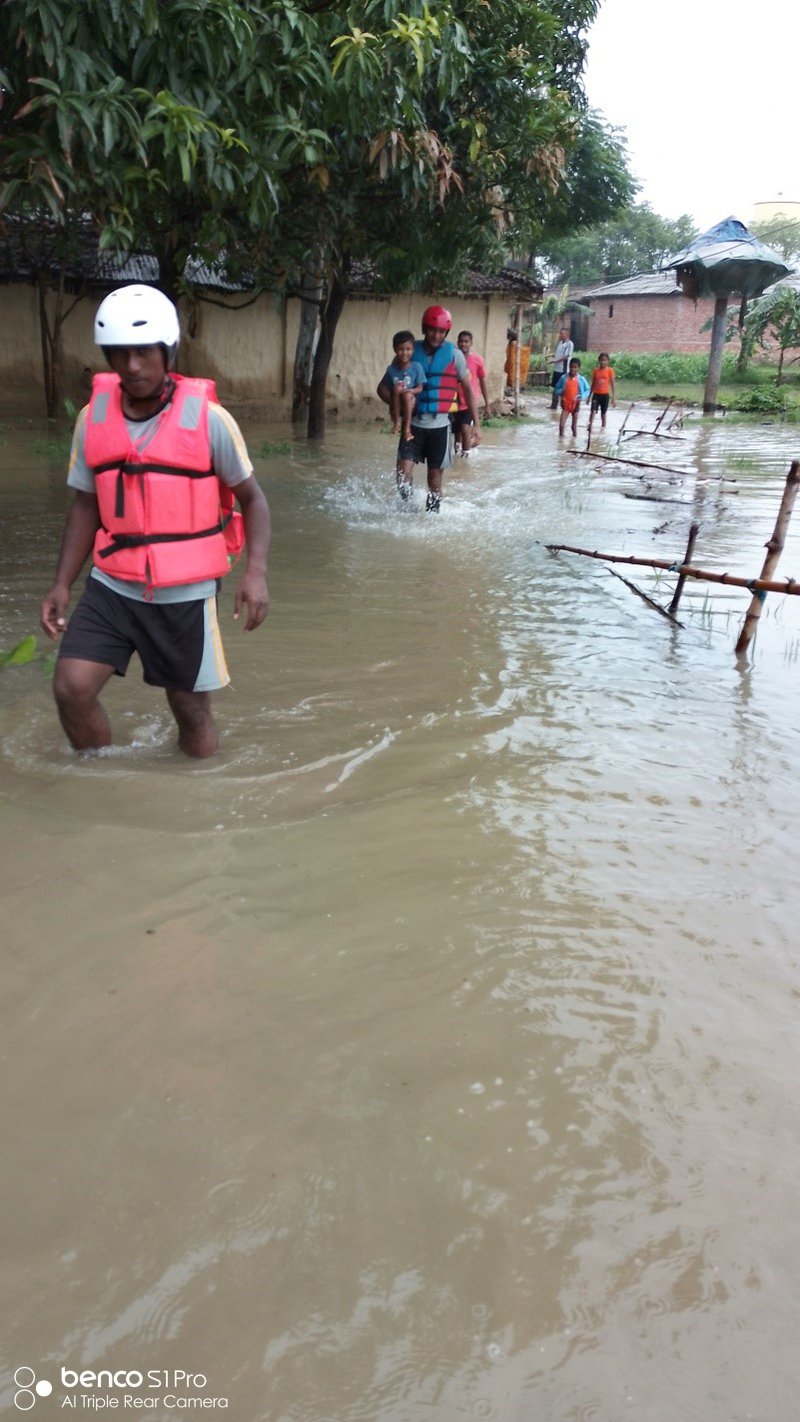 The local residents of Basanta, Bhuiyaphant and Badki Basant areas, who were inundated due to the flood in Kataini River located in Kailali District, Kailari Rural Municipality -7, have been shifted to safe places.
The body of a local resident, who was buried by a landslide while fishing on the bank of Tamakoshi River in Dolakha District, Vigu Rural Municipality (2), has been taken out from the mouth of Tamakoshi River and handed over to the Nepal Police.
In Dhanusha District, Ganeshman Charnath Municipality -8, a temporary embankment has been constructed with the help of other security agencies and local residents after the flow of the Kamala River began to breach the embankment in Portaha. A temporary barrier has been constructed at that location.
Locals living in Sunaphanta village which was flooded due to flood in Kailali District, Bhajani Municipality (8) have been rescued and shifted to a safe place.
Godavari Dham located in Kailali District, Godavari Municipality (4) has been shifted to a safe place after the Godavari river overflows.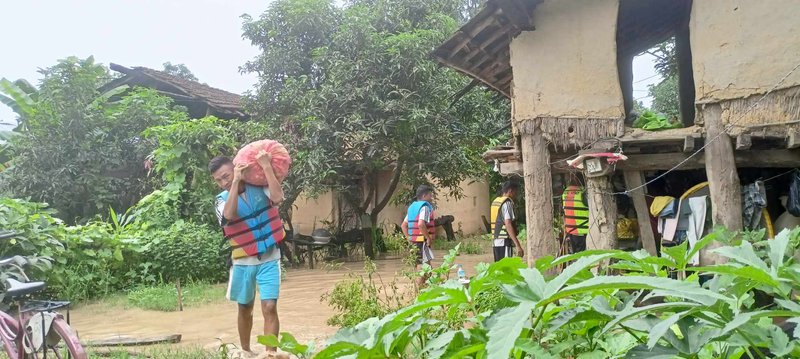 In addition to the mentioned rescue operations, search operations for missing persons due to floods and landslides in different parts of the country are continuing. In view of possible disaster incidents, search and rescue teams of the Nepali Army are stationed at various places in the country and military helicopters are also ready for air rescue in Itahari, Kathmandu and Surkhet.