The Korean Ambassador to Nepal Tae-Young Park and Inspector General of Police (IGP) Basanta Bahadur Kunwar jointly conducted the groundbreaking ceremony of Cyber Bureau Building at Samakhushi.
The state of the art Nepal Police Cyber Bureau building is being constructed under the project "Establishment of Cyber Bureau with Capacity Building for Nepal Police". Along with the building, KOICA shall provide equipment related to cyber-crime investigation and digital forensic lab and capacity building of relevant human resources of Nepal Police that shall strengthen the anti-cyber-crime capabilities of Nepal Police. The total project budget is USD 8 million and the project shall be completed by 2026. The cyber Bureau building will be completed by February 2025.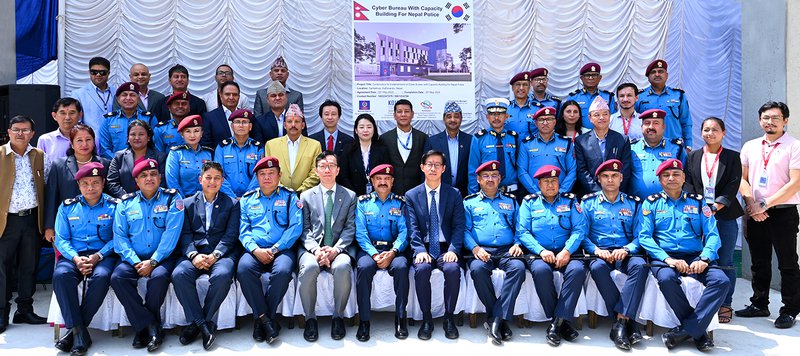 Korea International Cooperation Agency (KOICA) in coordination with Nepal Police organized the groundbreaking ceremony of the Cyber Bureau building being supported by the Korean government on 30 August 2023.
In recent years, KOICA has increased aid in digital sector. KOICA's Aid In digital sectors are increasing in Nepal, This is the part of it.