Himalaya Airlines started its new route connecting Kathmandu directly to the city of Dammam in Saudi Arabia. With this flight, it reiterates its commitment towards strengthening the connectivity in the Middle East market.
 Himalaya Airlines is the first and only airline to operate direct flights between both cities meeting the strong demand from air travelers, especially Nepalese. Presently the airline will be operating a daily flight on this route.
 The maiden flightH9 559, bound for Dammam, departed from Tribhuwan International Airport, Kathmandu at 22:30 hours (Local Time) with an encouraging flight load and will arrive at King Fadh International Airport, Dammam at 00:50 hours (Local Time) the next day.
 Himalaya Airlines Vice President - Administration, Vijay Shrestha said, "We are very happy to be the first and only airline to connect Dammam with Kathmandu directly. Himalaya Airlines has launched this new service in the winter season in order to meet the significant demand of our Nepalese Passengers to visit their home country.
 With this new route, Himalaya Airlines would be able to carter over 500,000 Nepalese staying in Kingdom of Saudi Arabia, enabling many of them to rejoice with their families during this festival season. We are confident our truly "Nepali Hospitality" on board would be a pleasant home coming experience for our passengers."
 According to a press release issued by the Airlines, the airfare offered by the airline for Kathmandu - Dammam, and Dammam –Kathmandu will be most affordable and competitive with other airlines operating services to KSAtransiting their hub stations.  The tickets can be booked at Himalaya Airline's Sales and GSA office or through your preferred travel agent. The Free Baggage Allowance for both the routes is 40 Kg for Business Class and 30 Kg for Economy Class.
 The airline has appointed Asfar Travel and Tourism as its General Sales Agents (GSA), who will represent the airline in Saudi Arabia and will be responsible for the airline's sales and marketing, market development, reservations, and ticketing services.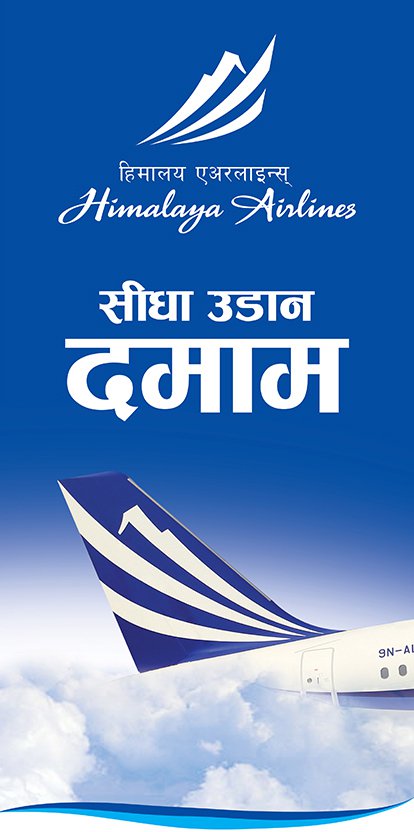 Established in August 2014, Himalaya Airlines, a Nepal China Joint Venture, is a private airline of Nepal providing international air service. Himalaya Airlines, a full-service premium carrier, aims to excel in safety, operational reliability, performance and most importantly in service to its customers.
 The airline started its first scheduled flight operations from May 31, 2016, flying directly to Doha, Qatar with 100% load factor. Presently, the airline is also operating its direct flights to Kuala Lumpur and Dubai.  Additionally, the airline also plans to connect to a number of exciting new destinations including Dhaka, Hong Kong, and Bangkok.
 In the upcoming few months, the airline plans to focus on China connectivity by adding up Beijing and Chengdu to its destination network and eventually extending to other cities like Xian, Shangai, Lhasa, Kunming, and Guangzhou, etc.
The airline currently has 3 Airbus 320-214 series of narrow-body aircraft in its fleet with 8 seats in Business class& 150 seats in Economy class.
 Over the coming five years, the airline has a target of acquiring 15 aircraft to connect Kathmandu with various new destinations in Asia and beyond. The airline will also introduce long haul wide body aircraft of A330 family in due course of time for the operation of direct flights to Japan, Korea, Europe, Australia, and America.