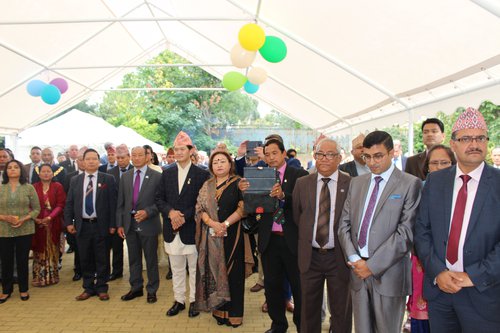 Nepali Ambassador to the United Kingdom Durga Bahadur Subedi hosted a reception in London to celebrate the national day. According to a press release issued by the Embassy of Nepal, high-level British government officials, Nepalese Diasporas were present on the occasion.
Similarly, ambassador of Nepal to Malaysia Dr. Niranjan Man Singh Basnyat also organized a program to celebrate Nepal's national day in Kuala Lumpur. Likewise, the Embassy of Nepal in Pretoria, South Africa celebrated the National Day of Nepal by organizing a special program to observe the third Constitution Day of the promulgation of Nepal's new Constitution.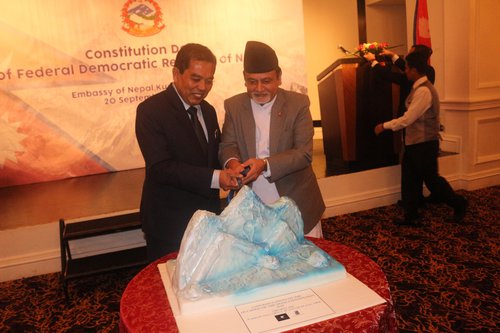 Amrit Bahadur Rai, the Ambassador of Nepal to the Republic of South Africa, and the Chief Guest Joe Maswanganyi, the Minister of Transport of South Africa who was representing the Government of the Republic of South Africa.
While welcoming the guests and delivering his statement on the occasion, Ambassador Rai highlighted the importance of the Constitution Day of Nepal since the promulgation of the Constitution in 2015.
Similarly, Ambassador of Nepal to Federal Republic of Germany Ramesh Khanal also organized a program on Nepal's National Day. Nepalese Embassy of Saudi Arabia, Qatar, and Bangladesh also hosted the reception.