Hotel Yak & Yeti honored the 40th anniversary of spirit to serve to their customers. The hotel completes 40 years of its operation as a leading luxury hotel on 27th September 2017.
Radhe Shyam Saraf , Chairman of the hotel, started Hotel Yak & Yeti on 27 September 1977 the same day of World Tourism Day. Hotel Yak & Yeti having a history of Rana's has its mystery, charm and still maintains the sophistication in the ample grounds of the over 100 years- old palace.
The hotel management brought together the celebration of the 40th anniversary in full swing. The event was held in the tranquil Madhuban garden decked up with Nepali decor. The hospitality as always was unbeatable with Nepali touch and authentic Nepali food. The food was segregated into regions of Nepal; Himal, Pahad and Terai.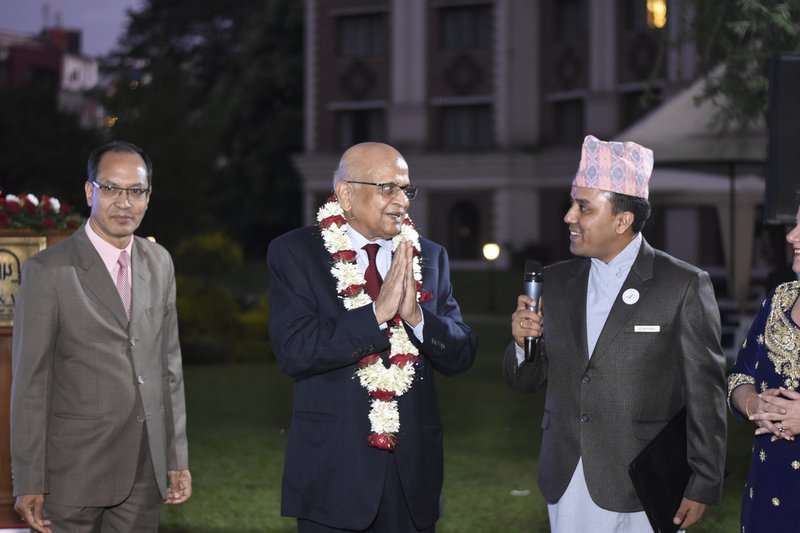 The beautiful hostesses with different ethnic dresses were standing in every corner to demonstrate the Nepalese vibes to expats, delegates and local corporates present in the event.
The show also had cultural performances demonstrating Arati (Hindu), Newari, Bhojpuri and Sherpa culture. Ms. Monika Petra Scheiblauer shared that she is very glad to be a part of the hotel which greets cultural heritage in the heart of Kathmandu.
She thanked all the companies and guests who have supported the property and added the management will always strive to exceed the customer's expectation. Golden against the setting sun was the reminiscence of the menu of the year 1977 which was held at Sunrise Restaurant.
The hotel has showcased and offered the exact menu at the Sunrise Restaurant and the exact price which was used back in time. The menu consists of Mulligatawny Soup (Nrs. 22), Sunrise Club Sandwich (Nrs. 40), Plain Dosa (Nrs. 22) and Kheer Badam (Nrs. 24).